My No. 1 Small-Cap Stock and Entire Portfolio of Special Situation Plays Are Ready for You … Just Click Below for

Instant Access
Here's Everything You'll Receive When You Take Advantage of This Invitation Now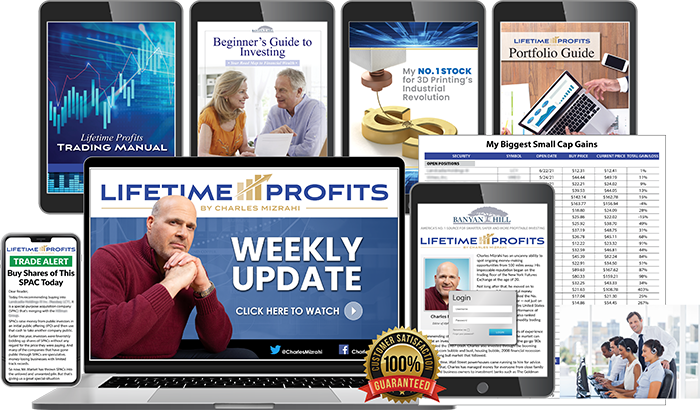 Special Report:

My No. 1 Stock for
3D Printing's Industrial Revolution
In this exclusive report, I'm going to give you all the details on this company — and you'll see exactly why I believe it is going to be one of the heaviest hitters this year.
I'll share with you … my full analysis of industrial 3D-printing … so you'll be up to speed on the latest innovations that are set to help early investors achieve their financial dreams.
You'll get a full dossier on this company, including everything I know about what's going on behind the scenes…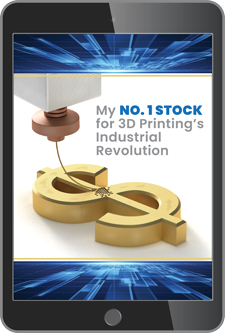 And I'll give you the exact ticker symbol and all the details so you can be confident you're getting the deal of a lifetime when you buy this stock.
Your 1-Year Subscription
to Lifetime Profits
Lifetime Profits is my most elite research project yet. Your subscription gives you access to a package of exclusive benefits, including:
Monthly Briefings on at Least 12 Special Stock Situations
Once a month, I will send you a concise briefing where I publish details on a stock that I believe is about to climb due to a spinoff, merger, acquisition, activist investors buying up shares or other special situations. These are the same kind of special situations that Wall Street pros have used to make billions … and now you'll have the opportunity to profit from them too.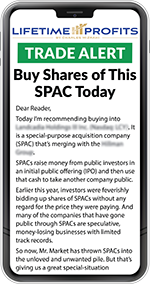 My Model Portfolio
This portfolio includes every special situation stock that is on my "buy now" list — all 29 of them. It's extremely easy to use. You'll see in a glance which stocks I recommend buying, my "buy up to" price for each, and when I recommend selling.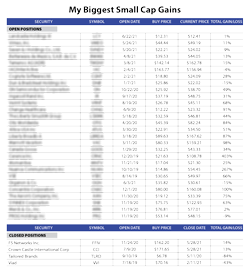 Weekly Email and Video Updates
Each week, I will send you a brief update on the market and the current Lifetime Profits positions so that you never feel uncertain or left in the dark. I want to send you these weekly updates to be there for you, by your side, as much as possible.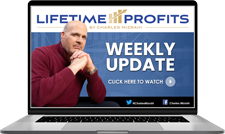 Members-Only Website Access
This secure website is where I keep track of everything — the model portfolio, all the trade alerts, each weekly video update, current special reports and any new special reports that I release in the future will all be here for quick and easy access. The instant you join, you'll be able to enjoy full, unrestricted access to everything.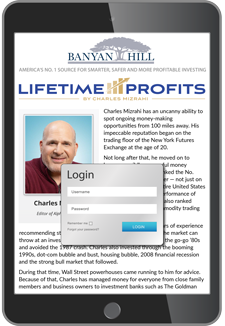 Dedicated Customer Care
If you ever have any questions about your subscription, our dedicated customer care team is just a phone call or email away. They'll walk you through the details of your benefits and answer any questions about your subscription that you may have.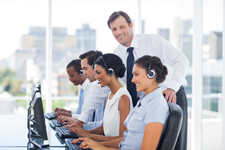 Text Message Notification of New Recommendations
You'll also have the option to receive a text message notification whenever I release a new stock recommendation.
It's very straightforward — you'll get a short text that says a new trade alert has been made and to check your email for the details. It makes it very quick and easy to get the details the moment I send them out.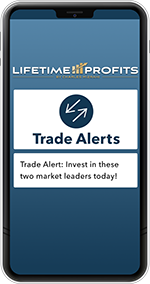 And Your

FREE

Bounus Reports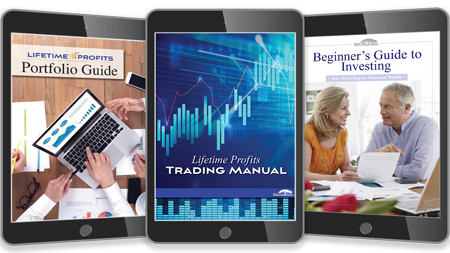 The Beginner's Guide to Investing. Whether you're a beginner or looking to enhance your investing savvy, you'll find everything you need to know about the mechanics and myths of the stock market in this guide, straight from a pro whose been at it for nearly 40 years.


The Lifetime Profits Trading Manual. This in-depth guide will show you exactly how I target special situations, so when I recommend my next stock, you'll know exactly why I have selected it.


The Lifetime Profits Portfolio Guide. This will cover everything you need to know about my model portfolio. Everything about how positions are tracked, how you can print a snapshot of the model portfolio, and much more. I will personally walk you through each section, column by column. After reading this guide, you'll be an expert on our online model portfolio!
I know you are going to love Lifetime Profits … and I expect the special situations I have lined up for my readers are going to make for some very strong gains in the coming months.
But remember … special situations can come and go very quickly, and when they do, the opportunity is over for latecomers.
And the stock I've just told you about is no exception.
The evidence on my No. 1 small cap is screaming buy right now…
Not only is its revenue growth rapidly accelerating…
Thanks to what the company is calling "an acceleration in market adoption," I expect this company's backlog of work is going to grow even bigger and drive its stock price through the roof.
So right now is the perfect time to invest.
Don't end up kicking yourself down the line because you missed the boat.
It can all start today with the new report you'll receive as soon as you subscribe — My No. 1 Stock for 3D Printing's Industrial Revolution — with details on this incredible stock that you can take advantage of today.
And you also get my special one-year guarantee.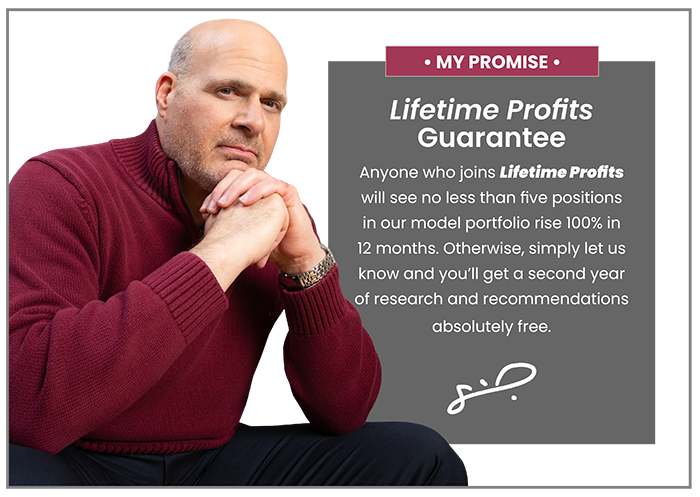 Sound crazy? Remember, I have nearly four decades of experience finding the best opportunities the market has to offer.
That's four decades of learning where to look … who to speak to … and exactly what to look for … so you can subscribe with total confidence that you are in the best possible hands.
I've worked out a deal with my publisher to keep Lifetime Profits as low as possible for every viewer who grabs a spot today.
Because of the immense amount of work that goes into each recommendation…
One year of access retails for just $5,000…
Even at that price, it's an absolute steal.
After all, just one or two gains from special situations we've had recently like Cerence or Verint could cover the subscription cost with ease.
If you accept this offer right now, you get a year of Lifetime Profits for just $1,995.
Better still, we'll lock you into that yearly rate for as long as you remain a member. No matter how much others pay in the future.
Please understand, we cannot offer refunds at this low price.
Just Fill Out the Brief Form Below to Become a Part of Lifetime Profits
and Get

Instant Access

to
All of These Benefits Right Now
Or Call our Dedicated Customer Care Team Toll-free at 877-422-1888