Claim Your Copy of Wall Street Profits
for Main Street Investors
for

Just $9.95 Today!
These Are Just a Few of the Insights,
Secrets and Details You'll Find Inside…
The powerful, four-word phrase that can help make ANY investor rich … no matter their age, IQ or how much money they have to invest — Page 100.


One of the laziest stock tricks for getting rich. People have used this to turn small sums into fortunes. The hardest part? Simply sitting back and watching your money grow year after year, decade after decade — Page 28.


The three words every investor should know before they buy a single share of stock — Page 40.


Why Main Street investors who want to make money should never, EVER look at stock charts — Page 84.


Which types of stocks have what it takes to thrive even if the unimaginable happens — like a crash or pandemic — and which ones don't — Page 74.


The "magic" amount to invest in each stock. Too little and it could take you decades to make a fortune. Too much and you could get wiped out overnight — Page 78.


Plus 113 pages of much, much more!
Successful and distinguished Americans, including former TV host Bill O'Reilly … Governor Mike Huckabee … renowned Harvard Professor Dan Lieberman … Lieutenant Colonel Allen West … author Dr. Peter Wood … retired U.S. Navy SEAL Darren McBurnett … and even Sarah Palin have spoken with him about money, freedom, perseverance, success and the American dream.
And now you could use his secrets, insights and experiences for the chance to grow your money … no matter what crazy things are happening in the markets or the front-page news.
Remember, Charles' new book isn't available anywhere else. Not even on Amazon!
But, through this special offer, you can get a copy for as little as $9.95.
---
Simply Mark Which Edition You'd Like to Order, Fill in Your Information and Click "Place Order"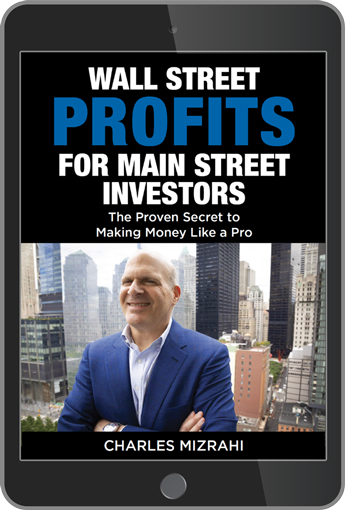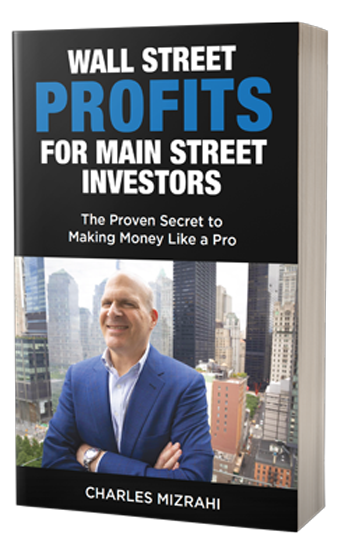 Special Bonus! Get a FREE subscription to Charles' digital newsletter Real Talk With Charles Mizrahi!
---