Your Offer is Reserved for:
You're just moments away from discovering the company at the forefront of a potential $15.7 trillion revolution…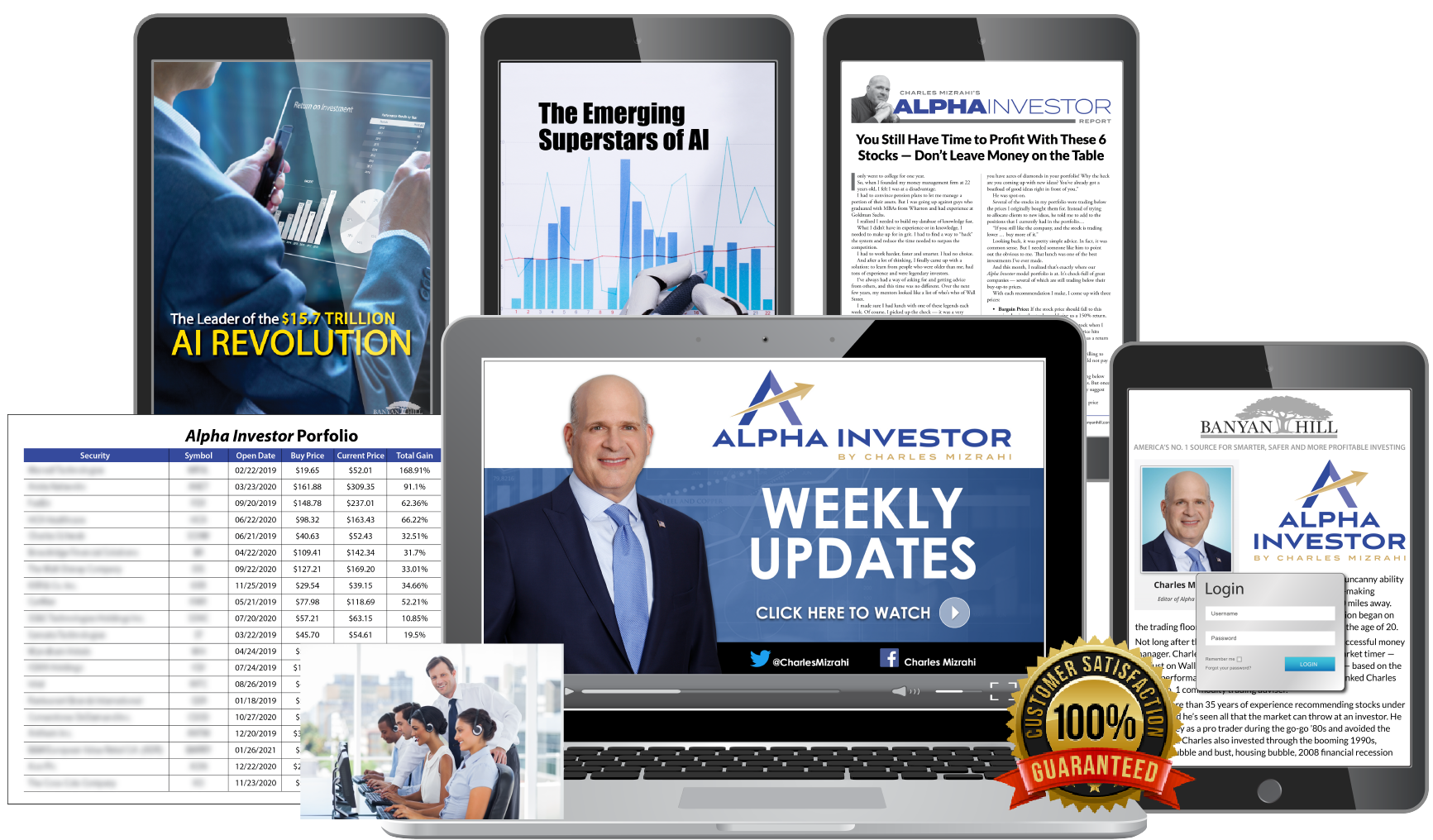 Giving you the chance to grab a triple-digit gain over the next few years as this tidal wave of wealth washes over the nation
Dear Friend,
You have the rare opportunity to see how to profit from a milestone that's expected to propel us into what experts are calling "The Fourth Industrial Revolution."
The moment autonomous boats hit our shore, the AI powering them is destined to spread at a record-breaking pace.
From robotic cranes and automated warehouses to driverless 18-wheelers that move goods from ships to distribution centers and local warehouses…
To smart homes and smart buildings, medical diagnoses, cyber-security, military drones, and law enforcement networks and equipment…
We are on the ground floor of an estimated $15.7 trillion revolution.
The entire world will undergo a top-to-bottom overhaul, and more fortunes can be minted than any other time in history. And you have the chance, right now, to capitalize on the one stock at the forefront of it all.
By recognizing opportunities like this before anyone else, I've managed to post 113% returns in a single year … And 313% over a three-year period at my former hedge fund.
And it's how I've gone on runs where I've picked 36 winning stocks in a row..
My delivery of these results year after year is the reason Barron's once named me No. 1 money manager…
And I made MarketWatch's Top 10 Best Advisers.
Make no mistake: I helped my Wall Street clients make a fortune.
But now, my mission is to help everyday folks get rich.
And I've compiled a trio of valuable reports that can help you do just that…
#1 – The Leader of the $15.7 Trillion AI Revolution
I've identified the one company positioned to take FULL advantage of the incoming $15.7 trillion revolution.
It possesses an astronomical 4,116 patents. Each of these patents could be critical to making many more advanced uses of AI possible. Apple, IBM, Intel and Amazon know this — which is why they've inked deals with this company.
And as others follow suit, you could see every $1,000 invested turn into $2,000 in the years ahead. But the time to act is NOW. Before the mainstream recognizes what's happening.
#2 – The Emerging Superstars of AI
Three companies are emerging as leaders in the AI revolution. They're helping society harness the power of all the data we have … developing sensors for the autonomous vehicles … and supplying components to AI device that are going to be in households everywhere.
By investing in these companies now, you could capture massive profits as the AI revolution swings into full force.
#3 – The Alpha Investor Trading Manual
This trading manual allows you to look over my shoulder as I reveal exactly how my investment process works. Instead of seeing stocks as a mountain of numbers or jagged lines on a chart, as most folks do, you'll see how to spot true, game-changing businesses — like the one company leading the AI revolution (which I told you about today).
This is a priceless compilation of the highly profitable knowledge I've accumulated over my 35-year career on Wall Street.
When you add it all up…
That's a $398 value!
But these reports are yours FREE when you subscribe to my flagship research service, Alpha Investor
The AI revolution is unprecedented.
$15.7 trillion in new wealth could wash over the economy and trigger a flurry of money-making opportunities along the way as the first autonomous boats touch shores.
Alpha Investor will keep you updated on the entire situation as it unfolds.
Here's everything you get as a member:
Twelve Monthly Research Briefings
This is the core of my research service. Each month, I'll send you an in-depth report that examines current market trends and which stocks you should buy — and perhaps more importantly, avoid altogether — to help you build wealth that lasts for generations to come. I pack it full of all my timely market insights and analysis. You won't be able to find this level of expertise anywhere else, and readers have said this research is worth the price of subscription alone!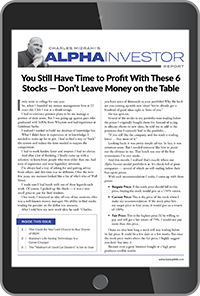 Access to my Model Portfolio
Here you'll be able to track all of the recommendations I make using my incredible strategy.
Weekly Alerts and Updates
Markets move fast. And with my regular updates you'll never be left in the dark. I'll tell you when it's the best time to buy and sell, so you can decide if you want to act on these plays and enjoy any profits you may have, piling up in your brokerage account!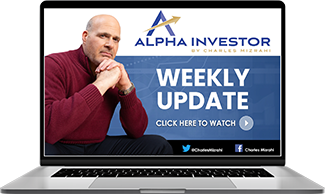 24/7 Access to a Private Members Only Website
All your research briefings, special reports and model portfolio are posted to a secure website. No matter where you are in the world, you can stay ahead of the markets.
A Dedicated Customer Support Team
If you have any questions about your subscription, or want to know how to make use of all the resources at your fingertips, just call or send my team an email. They'll be glad to help.
Bottom line: You'll never be left in the dark, guessing what's around the corner. Following my recommendations, could help you build a nest egg that'll allow you to retire comfortably before you know it!
Alpha Investor retails for $199.
Given that my Wall Street clients needed a minimum of $1 million to invest with me and happily forked over tens of thousands in fees for the outsized returns I generated for them … this is a bargain.
But you won't pay anywhere near the full retail price.
New members can access Alpha Investor for just $47.
Add in your FREE reports along with access to my priceless trading manual that's been 35 years in the making.
You're pocketing a total value of $597 for just $47!
That's $540 off…
A 90% savings!
Plus, you're also getting my 100% money-back guarantee.
You have a full year to invest in my recommendations, track their progress and access all the tools in Alpha Investor.
If you're not satisfied at any time in the next year, just contact my dedicated customer support team. They'll refund every cent you paid for your subscription.
I'll even eat the credit card processing fees.
And when your subscriptions come up for renewal, your card on file will be billed automatically. This ensures that you will never miss an issue and locks you into our best annual subscription rates: It's just $79.
I think you'll agree: That's as fair as it gets.
So what are you waiting for?
I look forward to having you onboard.
Sincerely,
Charles Mizrahi
Editor, Alpha Investor
Please Choose Your
Subscription Level