Team Up With Mike & Discover the Full Power of the Greed Gauge!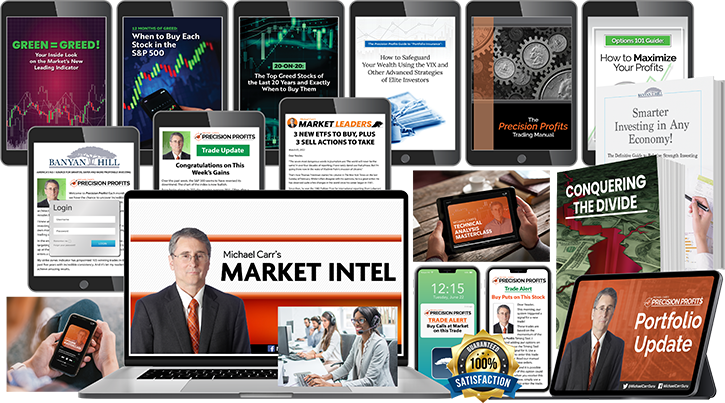 The Greed Gauge is LIVE. Now it's your turn to benefit.
On Wall Street, it's long been known that financial markets are driven by two powerful emotions — greed and fear.
Fear leads people to sell.
And greed leads people to buy.
Unfortunately, there's never been a way to measure these two emotions accurately — or in real time.
That is… until now.
With the Greed Gauge, 30-year trading veteran Mike Carr has created a one-of-a-kind indicator that can actually quantify investor fear and greed for every single stock in the market!
Whether it's helping you capture a 775% profit in one stock or avoiding an 80% wipeout in another, this breakthrough indicator represents a quantum leap for profit-seeking traders ... and right now, you have a unique opportunity to benefit from it.
Wall Street does NOT have access to the Greed Gauge and there will be NO licensing deals.
The Greed Gauge is exclusive to Precision Profits.
What's more, Mike has developed a unique strategy to allow you to exploit it.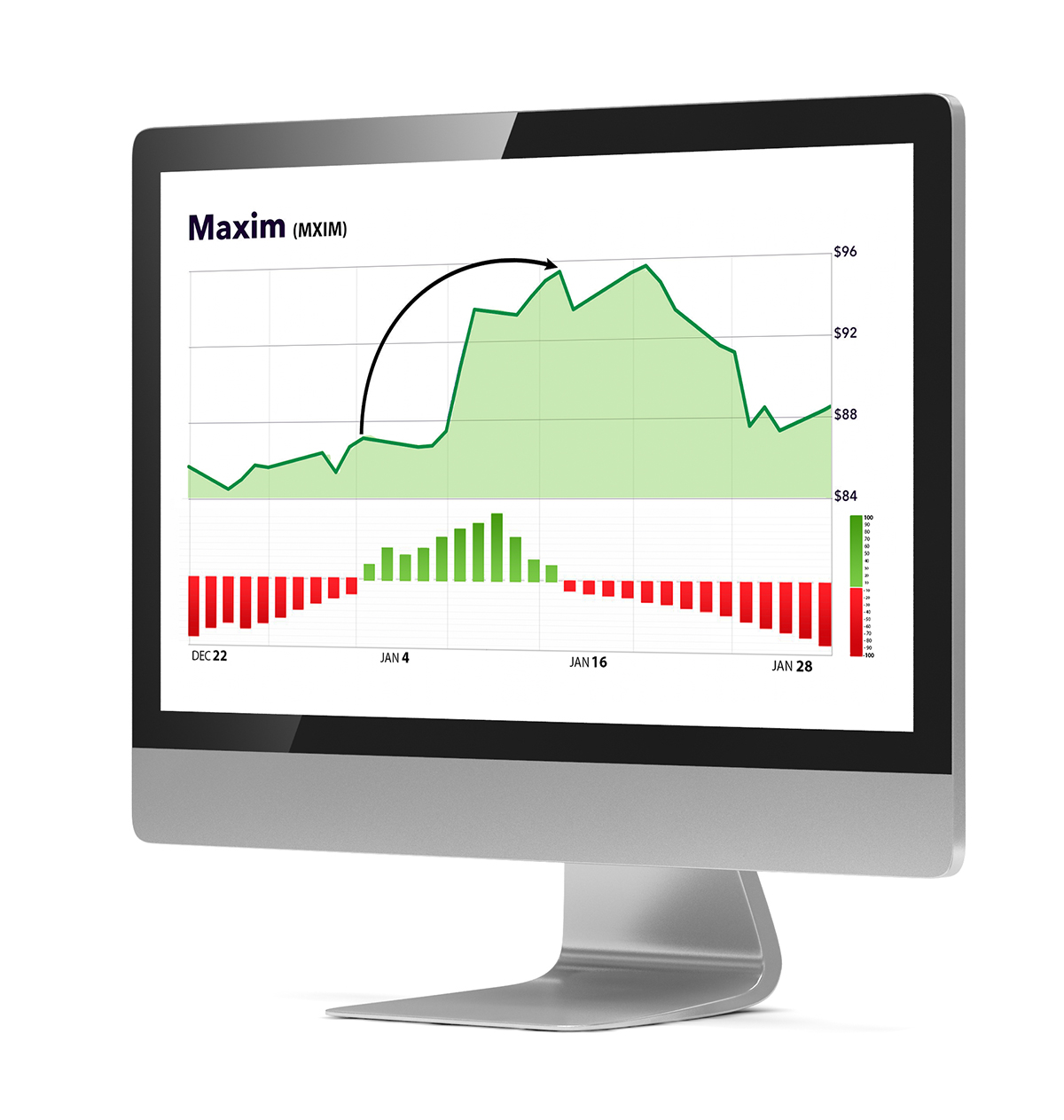 By harnessing the phenomenon of seasonality and only targeting stocks in their "Greed Month," Mike's created a strategy that's shown to be profitable in bull and bear markets.
In fact, rigorous testing has shown the Precision Profits strategy:
Identifies winning trades almost every month. Over the past 20 years, there were only three months where Precision Profits would not have delivered winning trades.
Over the last two decades, outperformed the S&P 500 3-to-1. Had you invested $100,000 in the Precision Profits strategy in 2000, you would have made an additional $1 million today compared to a typical S&P index fund.
Is profitable in bull and bear markets. In 7 of the last 9 market downturns, Precision Profits would have actually made you money. The two times it didn't? The strategy was only down by 0.2% and 0.3% respectively!
Taking advantage of Precision Profits could not be simpler…
1-2 times per week, Mike will send you a specific options trade. If you decide to act on it, you simply place the trade — and then wait until Mike tells you it's time to sell.
With each trade, you will be in and out in 31 days or less.
Here's Everything You Get When You Join Precision Profits Today:
50+ Trade Alerts

Every day the market is open, Mike and his team are monitoring the Greed Gauge. The moment it turns green, they'll send you an alert.

These alerts will tell you the exact option to buy — and will contain all the details you need to place the trade. When it comes time to sell, you'll then receive another alert (again containing precise instructions). Alerts are sent by text, email, through our app, and are also available on our website.

On average, you should expect 1-2 trades per week. Which means you'll get a minimum of 50 trades over the next 12 months.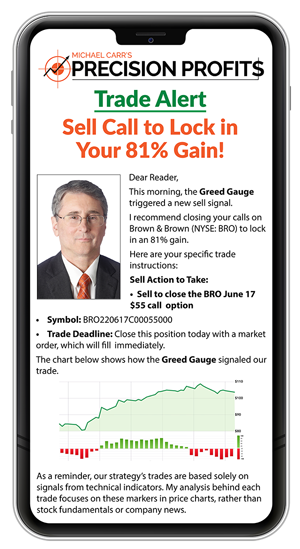 1-Year of Weekly Portfolio Updates

Sometimes you'll be in and out of these trades in a few days. Other times, it might take up to a month. That's why, to keep you in the loop about what's happening with your open positions, Mike will send you a Precision Profits Portfolio Update every week.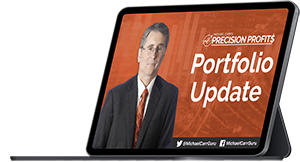 Michael Carr's Market Intel Webinar

Each Monday morning, you will also receive a 10- to 15-minute webinar from Mike. In these, Mike offers a high-level overview of the markets — giving you a trader's perspective on all the latest developments.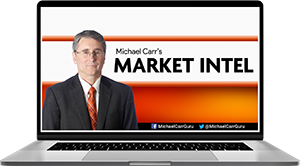 Precision Profits Trading Manual

Have no experience with trading or options? No problem. In this brief trading manual, Mike shares only the most important things you need to know. Things like: How to open a position, how to close a position, and understanding the different order types. That way you can hit the ground running from your very first alert.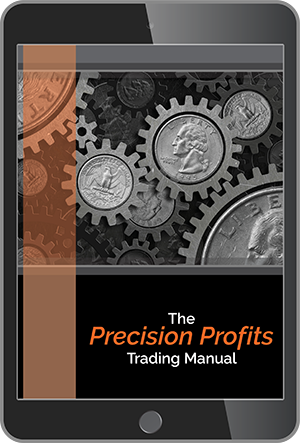 Options 101 Guide: How to Maximize Your Profits

Intrinsic value, time, expiration, strike price — these are some of the key concepts in options trading. You don't need to know any of this to take advantage of Precision Profits. But if you're looking for a deeper, more technical introduction to options, this 101 guide is a terrific resource.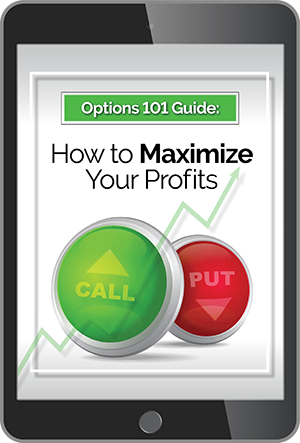 24/7 Access to Members-Only Website

Everything included in your membership can be found on a secure, members-only website — and you'll be given the full login details after you join.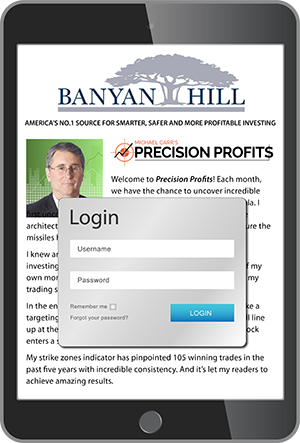 A Dedicated Customer Care Team

When you join Precision Profits, you become part of a very elite community. Our premium subscribers receive premium care. Whenever you have a question about your Precision Profits membership or the trading service, feel free to reach out to our team for help.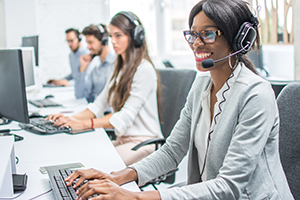 And that's not all.
To celebrate the official launch of the Greed Gauge...
Today, you'll receive NINE additional bonuses…
With a combined value of over $8,000 … for free!
Sign Up to Precision Profits Today and Receive $8,322 in Additional Bonuses … for FREE!
First up, you get four brand-new special reports — jam-packed with unique investment insights you won't find anywhere else.
FREE Premium Bonus

Reports!
FREE BONUS #1

Green = Greed! Your Inside Look on the Market's New Leading Indicator (Value: $199)

In this exclusive report, get the inside story on how Mike created the Greed Gauge. Not only that, find out exactly how it works, how it compares to the VIX, and why it's such a powerful indicator.

FREE BONUS #2

12 Months of Greed: When to Buy Each Stock in the S&P 500 (Value: $199)

Seasonality is one of the most fascinating phenomena in the financial markets ... yet most investors don't know about it. This is unfortunate because taking advantage of seasonality can be very profitable. Why? Because nearly every company has a seasonal component to its business.

In this report, you will get a full rundown on seasonality. Not only that, you'll discover how to recognize seasonal price trends in stocks … and how to profit from them.

FREE BONUS #3

20-on-20: The Top Greed Stocks of the Last 20 Years and Exactly When to Buy Them (Value: $1,995)

Pay close attention to this one. Here, Mike reveals the 20 top-performing stocks on the Greed Gauge over the last 20 years. He reveals their average annual return, and exactly what investors have seen on average when they've held these stocks during their best two months. The returns range from 35% … to 103% … without using options. This one report alone is worth the entire subscription and could leave you with an ace that lasts you the rest of your days.

FREE BONUS #4

The Precision Profits Guide to "Portfolio Insurance": How to Safeguard Your Wealth Using the VIX and Other Advanced Strategies of Elite Investors (Value: $495)

In this final report, Mike showcases three of the top strategies that professional investors use to safeguard their portfolios during difficult times. These are strategies you can easily use on your own to build an impenetrable fortress around your wealth, fighting inflation, volatility, and anything that sets foot in your path.
And that's not all you get…
At a Whopping $1,698 on Amazon, This Might Just Be the Holy Grail of Investing Books (AND You're Getting Another Bonus Book Too!)
FREE BONUS #5

Conquering the Divide: How to Use Economic Indicators to Catch Stock Market Trends (Value: $159)

For the more serious investor. But in it, Mike shows how a variety of economic indicators can be used to forecast stock market trends. And Mike shows how you can use these indicators to reduce the risk of your portfolio. 172 pages.

FREE BONUS #6

Smarter Investing In Any Economy! The Definitive Guide to Relative Strength Investing (Value: $1,698)

Right now, a collectible version of this book goes for $1,698.23 on Amazon ... and that's because this might just be the Holy Grail of investment books. And when you join Precision Profits, it will be yours entirely free. 208 pages.

Inside The Definitive Guide, You'll Discover:

The 4 stages of the business cycle — and how to profit from each one using relative strength (p. 11)
How to use the "RS Ratio Technique" to hold a stock ONLY when it's going up (p. 39)
A retirement strategy for the time-pressed investor (p. 60)
Why the so-called Relative Strength Indicator (RSI)… doesn't really measure relative strength! (p. 68)
How many stocks to achieve diversification in your portfolio (p. 108)
The most important thing to know about managing investment risk (p. 132)
What every investor needs to know about PE ratios (p. 160)
Recession-proof companies (p. 145)
What performs better in a bear market: growth stocks or value stocks? (p. 148)
Mike will also show you how to put your new Relative Strength knowledge into ACTION with…
12-Months Access to a Brand-New Research Service That Gives You ALL the Top-Performing ETFs Each & Every Month…
FREE BONUS #7

1-Year Full Subscription to Market Leaders (Value: $199)

In Market Leaders, Mike shows you how to build your very own Relative Strength portfolio based on the same secrets he used when he managed over $200 million. His clients had to invest a minimum of $100,000 to get access with a minimum of $2,000 in fees! And it's just one of the many elite bonuses you get when you join Precision Profits today.
Last but not least…
Learn to Trade Like a Wall St. Pro — Without Spending Thousands… or Even Stepping Foot in Manhattan.
Mike is not just one of the country's top trading experts and premier financial authors. He's also one of the most esteemed financial professors in the world.
In lower Manhattan, located just three blocks from the New York Stock Exchange, lies the prestigious New York Institute of Finance (NYIF). The courses at this private institution are taught by leading industry experts, and can cost as much as $16,395 for a 4-week program.
There, Mike is just the third instructor in the Institute's 60-year history to teach their elite course on technical analysis, ng course as well.
Now, Mike is assembling BOTH into video Master Courses for our members. They'll be yours FREE when you join Precision Profits.
FREE BONUS #8

1-Year Access to Michael Carr's Options Trading Master Course (Value: $1,689)

This comprehensive video series contains everything you need to know about trading options like a professional. You'll discover all the advanced secrets top traders use to maximize returns and limit risk using the #1 tool available to retail investors.

FREE BONUS #9

1-Year Access to Michael Carr's Technical Analysis Master Course (Value: $1,689)

Since 2015, Mike has taught Fundamentals of Technical Analysis at the New York Institute of Finance. This Master Course is based on the same material — inside, you'll discover:

History of technical analysis
Why technical analysis works    
How to construct and interpret charts
Technical indicators (stochastic, MACD, Bollinger bands, RSI, etc.)
How to develop trading strategies
And much, much more…

With so many elite bonuses on the table, now's the best possible time to give Precision Profits a try.
You'll receive every trade Mike identifies using his patent-pending Greed Gauge indicator … FOUR special reports … BOTH books … TWO video master series … AND a Relative Strength portfolio service … The benefits are endless.
Normally, one year of access to Precision Profits costs $4,995. And that doesn't include the $8,322 in free bonuses.
This is beyond the shadow of a doubt the BEST package Mike has ever put together.
But to make this an easy decision on your part, we want to let you…
Try Precision Profits Risk-Free for a Full 90 Days
We're giving you 90 days to go over everything.
If at any time in those 90 days you decide Precision Profits and ALL the elite benefits Mike has put together for you aren't the greatest trading recommendations and guidance you've ever used…
Simply give us a call and we'll give you a FULL YEAR's access to ANY other service on our roster.
We're taking on as much of the risk as we can to give YOU a shot at the incredible service Mike has lined up for you.
Simply fill out the brief order form below. There's no time to waste.
Simply Fill Out the Form Below or Call 877-422-1888 to Get One Year of Precision Profits for Only $4,995!