Congratulations!
You′re Just One Step Away From
Securing Your Membership In
Ian King′s


Next Wave Crypto Fortunes
And potentially making 12X your money … over the next 12 months…
In Crypto's Potential $9 Trillion Third Wave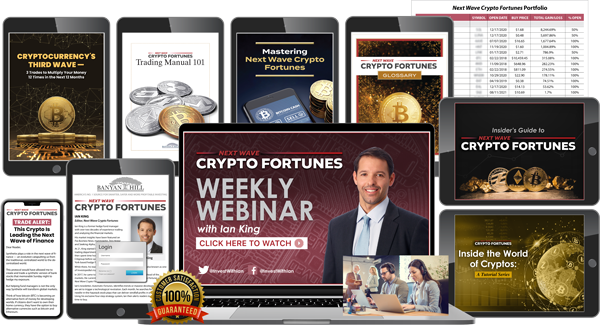 Get your new membership started right away…
Fill in this simple order form … and you'll be on your way to building your own crypto fortune.
Hi. Ian King here.
If you're seeing this message now…
Congratulations! You're in!
You're one of just 300 people today to claim your valuable membership in my premium research service … Next Wave Crypto Fortunes.
Your timing couldn't be better…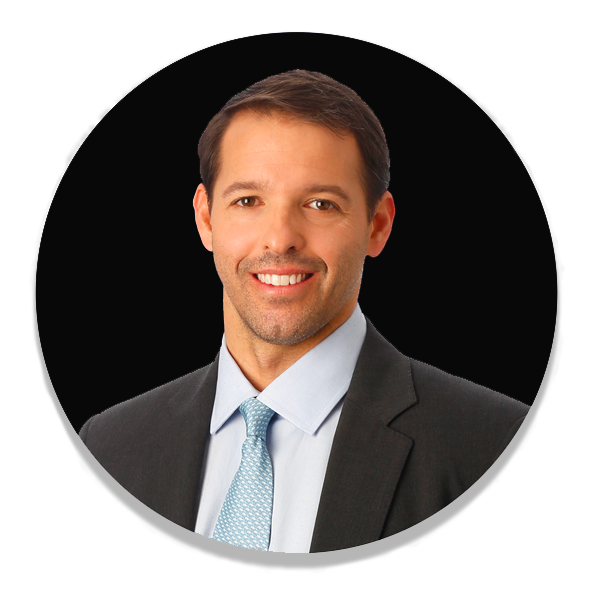 Because crypto's massive third wave is happening right now.
And in your special report, Cryptocurrency's Third Wave — 3 Trades to Multiply Your Money 12 Times in the Next 12 Months…
I'm giving you three of the hottest crypto's out there — to get you started claiming your piece of the potentially $9 trillion decentralized finance (DeFi) market…
As you saw in our special presentation…
Making 12 times your money in 12 months is more than just a promise.
I've been able to show my readers massive price moves across the entire spectrum of cryptocurrencies, like…
1,900% in four months…
And 3,900% in three months … from just selling half our positions.
And get this — the last I checked — the second half of that last one is up over 9,700% in just nine months so far.
And that was just the beginning.
There was the 633% gain in 28 months on Decred … that's over seven times your money…
1,061% gain on Binance in just over nine months … that's over 10 times your money…
335% gain on Tezos in 21 months … that's four times your money…
272% gain in seven months on Chainlink … again on just half the position … but the other half is up over 885% in about 18 months.
Of course, hindsight is 20/20, and I can't predict the future.
So I can't promise that we'll see gains like that on every recommendation I make … or ever again.
But what I will tell you…
Crypto's Third Wave — and DeFi — is changing everything.
Which is why I'm so excited for you to get started with Next Wave Crypto Fortunes.
I've been tracking and investing in cryptocurrencies practically from the beginning…
And I can tell you … this newest explosion in cryptocurrencies could prove bigger, and last longer, than anything we've seen before…
Thanks to the impact of the four major catalysts happening right now…
Hundreds of Venture Capital firms are investing hundreds of millions of dollars. Silicon Valley's Andreesen Horowitz alone has raised nearly a billion dollars for crypto investments.


Institutional investors like Citigroup, Goldman Sachs and Fidelity are jumping into cryptocurrencies.


It's easier to buy and sell cryptos than ever before — you can even do it from your PayPal account now.


And now Blockchain 2.0 is about to launch the potential $9 trillion cryptocurrency revolution — while changing everything from how we pay for things to how we surf the internet…
These four catalysts were NOT in place just two years ago…
That's why I'm so confident when I tell you…
The three DeFi crypto recommendations you're getting today could multiply your money 12x… over the next 12 months.
Speaking of your three crypto recommendations — let me run through them…
Everything you're getting with your
Next Wave Crypto Fortunes Membership.
Beginning with my special report…
Special Report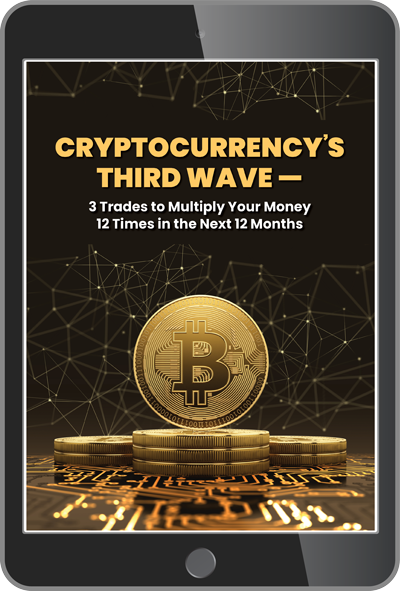 Cryptocurrency's Third Wave — 3 Trades to Multiply Your Money 12 Times in the Next 12 Months —I think these are the three best opportunities to start building your own DeFi fortune right now…
Three distinct plays that could hand you 12 times your money … and that could be a conservative estimate of what's in store for you in the next 12 months.
Plus, to make sure you hit the ground running…
You'll have access to my entire library of easy-to-follow reports and videos…

Next Wave Crypto Fortunes: Trading Manual 101: Your complete, in-depth guide to getting started in this market…


Mastering Next Wave Crypto Fortunes: My personal fast-start guide — a quick series of easy-to-follow steps shows all you need to know.


Glossary of Cryptocurrency: Crypto has its own language … and knowing these specialized terms will make your trading easier.


Insider's Guide to Next Wave Crypto Fortunes: My fast-paced series of 5- to 10-minute video lessons … breaking everything down into short, bite-sized pieces.


Inside the World of Cryptos — A Tutorial Series: A six-part guided tour of the exciting — and lucrative — world of crypto trading.
All these reports and trainings are yours. Go back to them as often as you like.
In addition to all these reports and videos…
Here are the "meat and potatoes" of your Next Wave Crypto Fortunes membership…
Over the next 12 months, you'll enjoy:
Subscription
1 Year of Next Wave Crypto Fortunes
Weekly research updates:
Email updates on what's happening in the crypto market … how it affects our positions … and what I see coming over the horizon.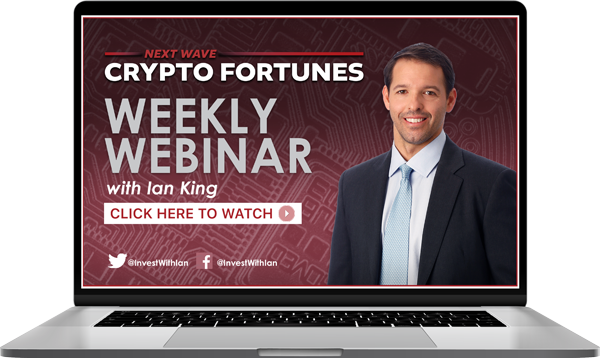 Instant trade alerts:
When the right opportunity comes across my radar — you'll get a trade alert direct to your email. You can even choose to get a text message notification sent straight to your smartphone telling you to check your inbox.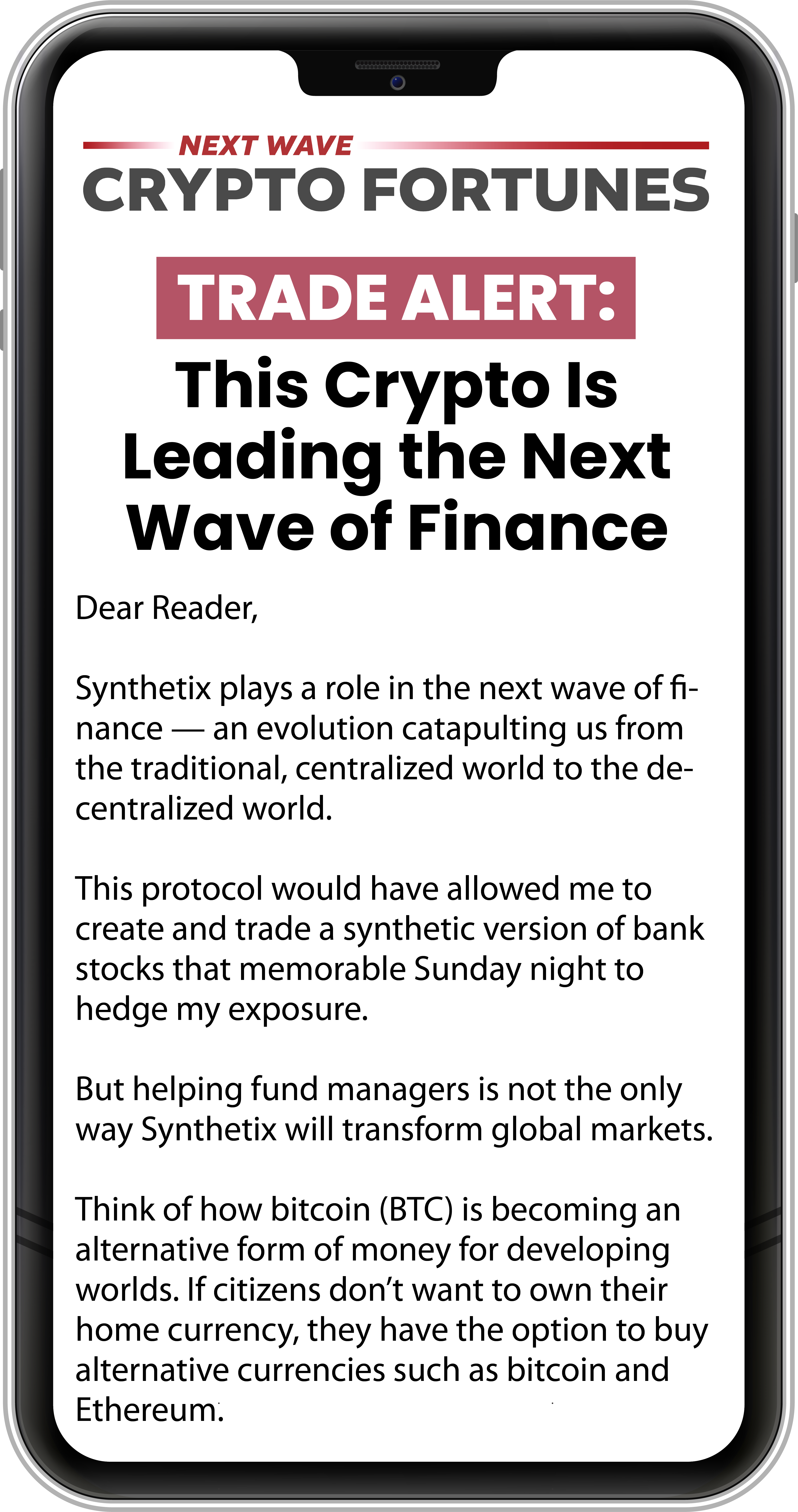 Secure access to the Next Wave Crypto Fortunes website:
Quick and easy access to everything that comes with your subscription.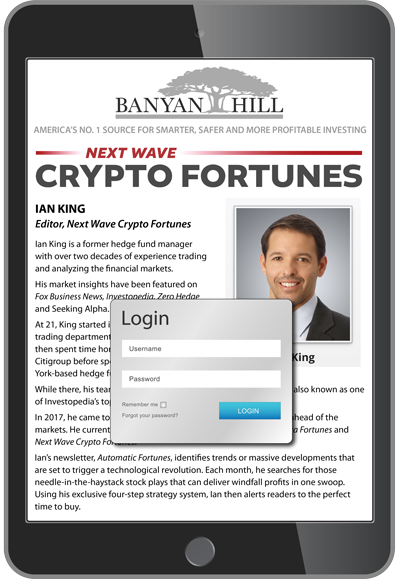 Access to our model portfolio:
Track each and every one of our trades securely online.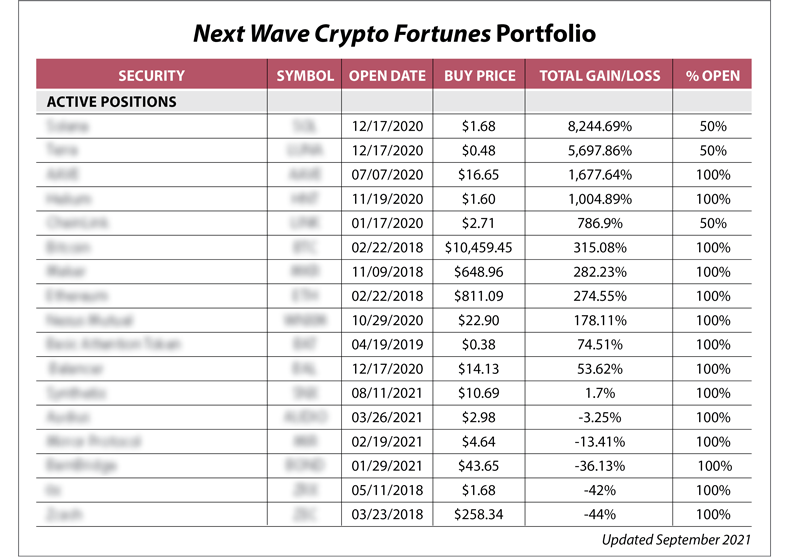 Our exclusive Concierge Service:
Your own private member email box … and an exclusive customer care team dedicated to helping you get the most from your membership.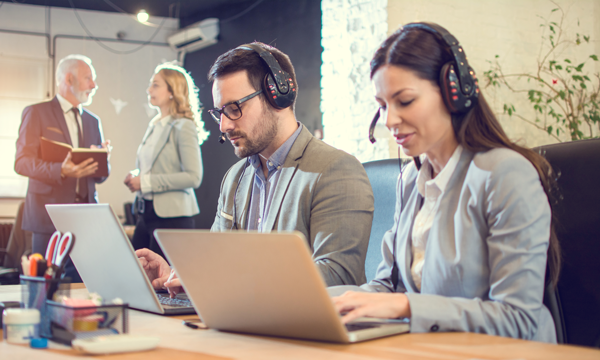 As a New Member…
You're Entitled to Our Very Best Deal
Just $1,995 for one full year — a savings of $2,505 right off the top.
Special BONUS: Lock in your subscription discount for life!
As long as you're a member in good standing of Next Wave Crypto Fortunes — your subscription fee of $1,995 will never go up. No matter how much we charge others in the future — you're guaranteed the same membership price for life.
My Unconditional,
100% Satisfaction Guarantee
Take Next Wave Crypto Fortunes for a 3-month test-drive.
Give me the next 90 days to prove what my Next Wave Crypto Fortunes can do for you … and your future.
If, at any point during the next 90 days, you decide this service is not for you … for any reason at all…
Simply call us, and we'll give you an instant credit equal to your entire membership fee…
That you can use at ANY time … toward ANY research service we offer.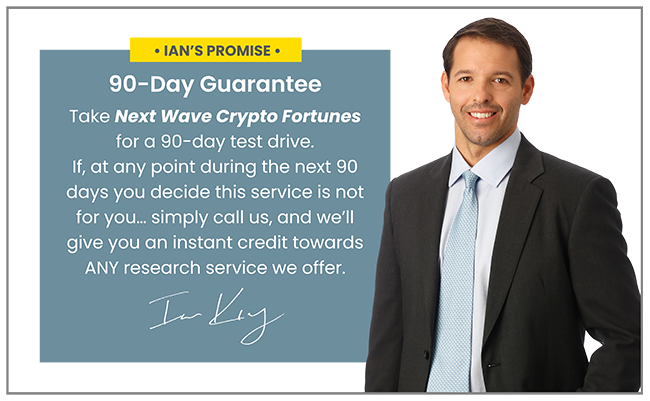 Because of the incredible nature of this offer, we cannot give refunds.
One thing to keep in mind…
The special pricing you're receiving now — is limited to the first 300 folks who subscribe today.
After that, we cannot guarantee spots will be available today. And these 300 spots will go fast.
It's simple to get started.
Just Fill Out the Brief Form Below or Call


877-422-1888

to Get Started for Only $1,995! (A $2,505 Savings!)
LET'S GET STARTED!