Your Opportunity
From Ian King
Founder, Next Wave Crypto Fortunes
Congratulations! You're one of the first 1,000 people to claim elite membership in Next Wave Crypto Fortunes.
Your timing couldn't be better…
Because the recent crypto correction is paving the way for the next great bull run.
And in your special report, The Next Million: 7 Cryptos for 7-Figure Profits…
You'll discover seven cryptos that I believe are capable of unlocking a seven-figure windfall as crypto rockets toward becoming a $200 trillion asset class.
Speaking of your crypto recommendations — let me run through…
Everything You Get With Your Next Wave Crypto Fortunes Membership
It starts with this, your special report…
The Next Million: 7 Cryptos for 7-Figure Profits
This is where I reveal everything you need to know on the seven most important cryptos to buy right now.
Seven distinct coins primed to skyrocket in the $200 trillion crypto bull run … that could hand you seven-figure profits.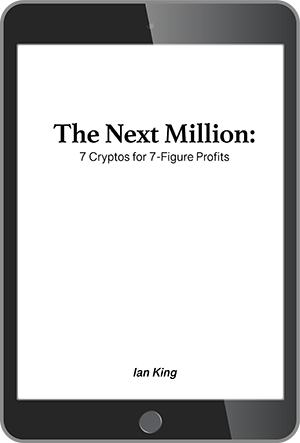 Plus, to make sure you hit the ground running, I'm giving you…
Cryptocurrency Investing Starter Guide

This guide will give you everything you need to get started trading cryptocurrencies. This guide includes a video series as well as a written report.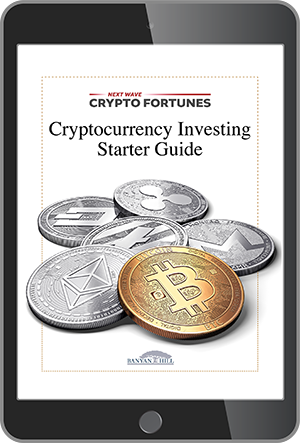 The Insider's Guide to Crypto Fortunes Course

In this three-video cryptocurrency mastery course, you'll discover secrets most investors will never know about cryptocurrency trading. By the time you're done with this intensive course, you'll be able to buy and sell cryptos like an expert.

All these reports and trainings are yours. Go back to them as often as you like.

In addition to all these reports and videos…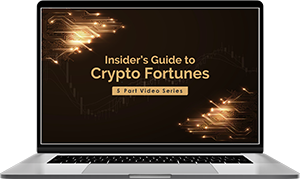 Here's the "meat and potatoes" of your Next Wave Crypto Fortunes membership…
Over the next 12 months, you'll enjoy:
6 to 12 Trade Alerts a Year

Trades that have been capable of growing your money as much as 110X in a year. I'll send you the complete breakdown of precisely why each is the best recommendation to add to the model portfolio.
Weekly Portfolio Updates

Email updates on what's happening in the crypto market … how it affects our positions … and what I see coming over the horizon.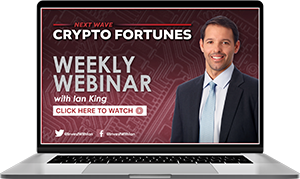 Unlimited Encrypted Website Access

Quick and easy access to everything that comes with your Next Wave Crypto Fortunes membership.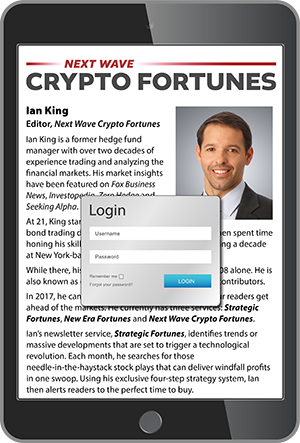 The Model Portfolio

This is how you can see, at any time, all the open recommendations … the prices I recommended them at … their current prices … the buy-up-to prices … and the returns so far.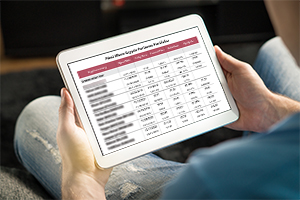 Our Exclusive Customer Care

You're about to become part of an elite community of crypto connoisseurs with your own private member email box … and an exclusive customer care team dedicated to helping you get the most from your membership.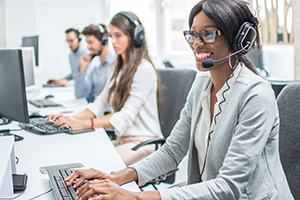 As a New Member … You're Entitled to Our
Very Best Deal
The normal retail price for Next Wave Crypto Fortunes is $5,000.
But today, you can give it a try for $995 for one full year…
A savings of $4,005 off the normal price.
Remember — this 80% discount price is only for the first 1,000 people who join today.
Special BONUS: Lock in your membership discount for life!
As long as you're a member in good standing of Next Wave Crypto Fortunes — your membership fee will never go up. No matter how much we charge others in the future — you're guaranteed the same price for life.
Accept My $100,000 Profit Guarantee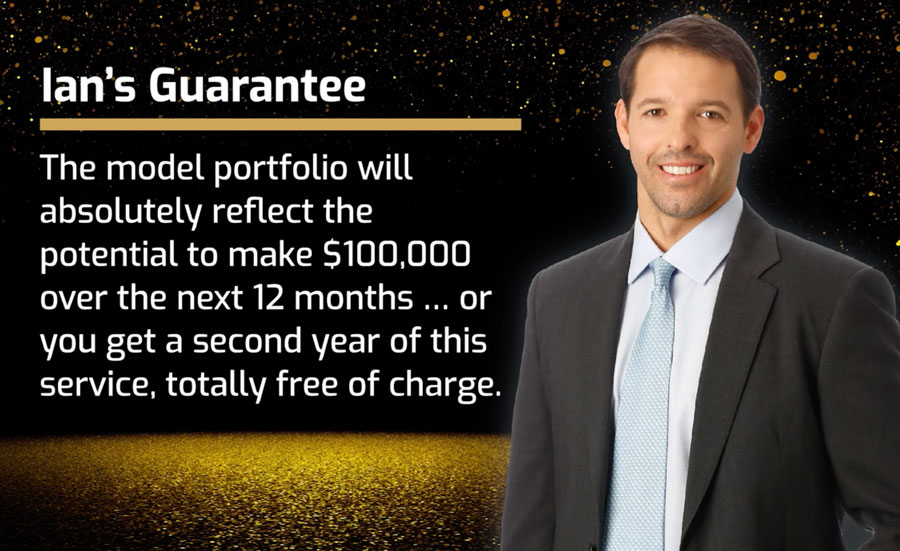 If it does not show you that potential … if there is no way the portfolio could have added $100,000 to your account … then simply call up the client care team. You'll immediately receive a second year of the service, free of charge.
That's how confident I am that you're going to love Next Wave Crypto Fortunes.
Please keep in mind, because of the incredible nature of this offer, we cannot give refunds.
Again, the special discounted price is limited to the first 1,000 folks who subscribe today. And we expect these spots to go fast.
After that, we cannot guarantee spots — or this special price — will be available.
It's simple to get started.
Just fill out the brief form below.
Or call 877-422-1888 to get started right away.
So let's get started now!
Simply Fill Out the Form Below or Call 877-422-1888 to Get Started for Only $995!
(Save 80%!)