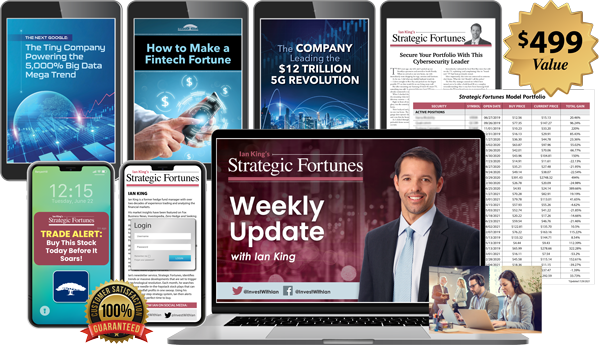 Your Opportunity
The biggest tech giants — Amazon, Microsoft, Google and more…
The largest retailers — Walmart, McDonald's, Coca-Cola…
And governments around the world…
Are ALL investing BIG in data refining technology.
In an effort to capitalize on what The Economist calls "the world's most valuable resource."
Data refining is the hidden tour de force that will power the next generation of technology through the 2020s and beyond.
Yet, most American's have never heard of it.
But in just a few short years, this technology will be as well-known and even more important than the internet itself.
And you have the chance to get in front of it.
With a subscription to Strategic Fortunes, you can learn how to position yourself for the biggest potential profits as this data refining mega trend unfolds.
Now, a one-year subscription to Strategic Fortunes usually costs $199.
But because you watched my presentation today, you can claim a 100% risk-free subscription to Strategic Fortunes for just $47 (which works out to less than $4 per month).
That's more than 75% off the regular price.
PLUS, you get $300 worth of FREE bonuses to get you started on the biggest and most profitable tech trends of tomorrow … including your report on "the next Google."
These bonuses are yours to keep, even if you cancel.
As part of this deal, my team will also auto-renew your subscription annually for $79. And you will lock in that low yearly rate for as long as you choose to stay a member.
You can cancel this auto-renew feature at any time, and your purchase is protected by a 365-day, 100% money-back guarantee.
So you have nothing to lose.
I guarantee you'll absolutely love every monthly issue of Strategic Fortunes … or you get your money back!
Here's Everything You Get By Acting Today: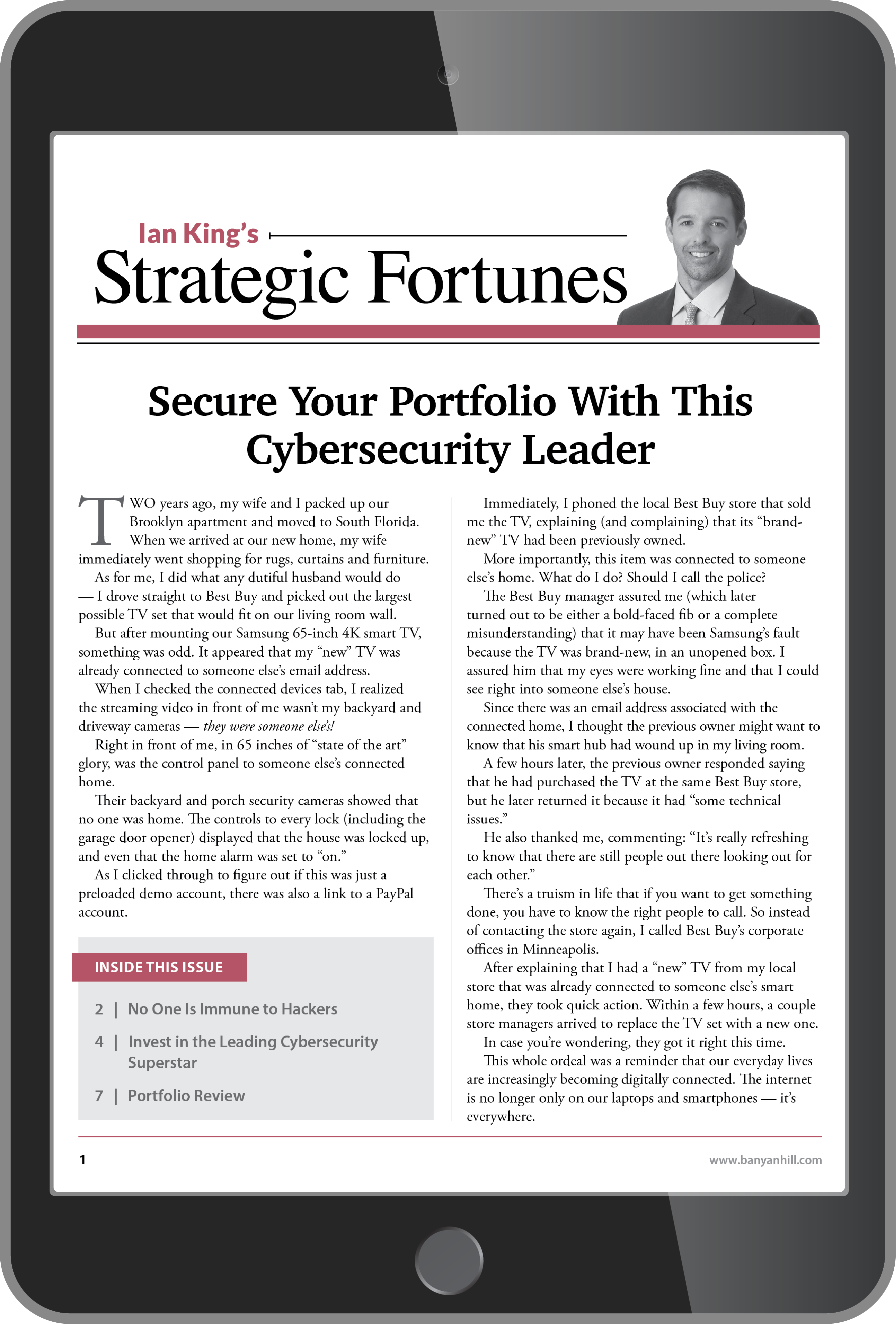 1-Year Membership to Strategic Fortunes
Every month, with each newsletter issue, I will send you my No. 1 stock straight to your email inbox with my analysis and recommended buy zone. You'll also gain 24/7 access to the members-only website, which includes my real-time model portfolio and every past issue and special report I've published.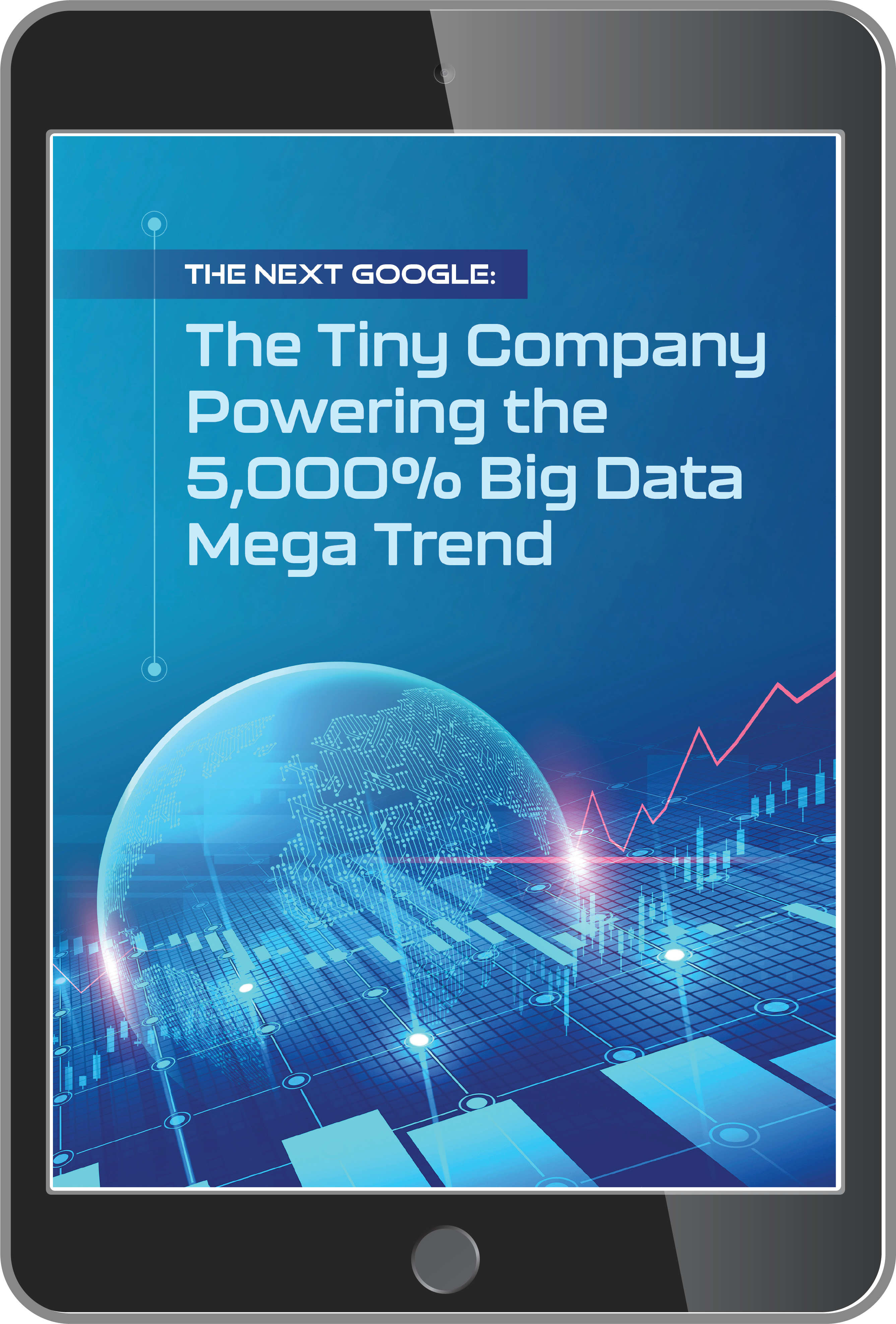 FREE Report No. 1
The Next Google: The Tiny Company Powering the 5,000% Big Data Mega Trend
Just like Google created a way to organize the internet … my research shows the company detailed in this report will do the same for the mountains of data that need refining. Barron's even says this company could become "one of the world's biggest … [data] companies." Right now is the perfect time to get in.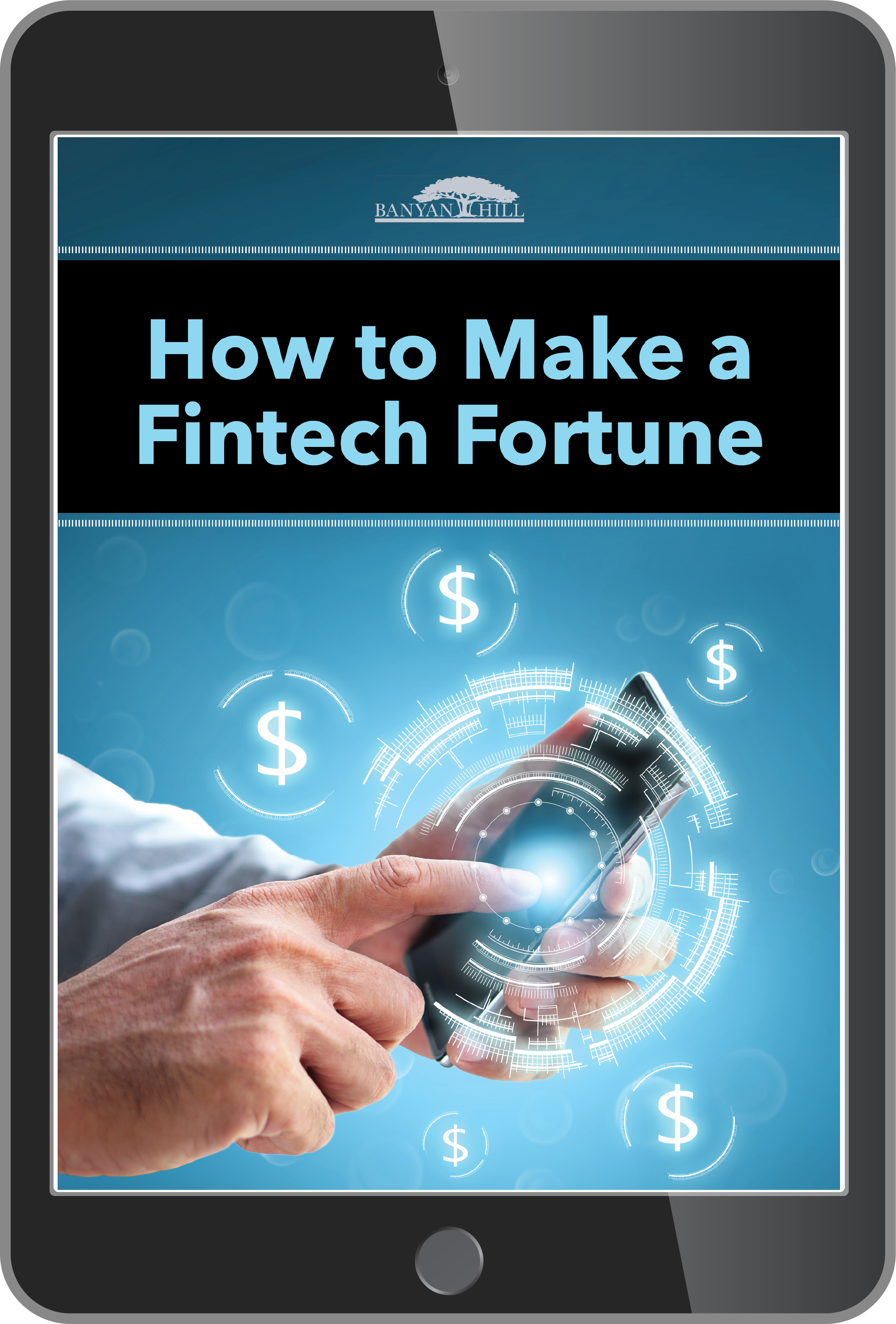 FREE Report No. 2
How to Make a Fintech Fortune
The company I detail in this report is taking on the $18 trillion banking industry … the $88 trillion money management industry … and the $74 billion payment processing industry … threatening to wipe out the old financial paradigm entirely. Inside this report, you'll see why this company is so hugely disruptive … and why I'm so confident it could be a 10X superstar over the next decade.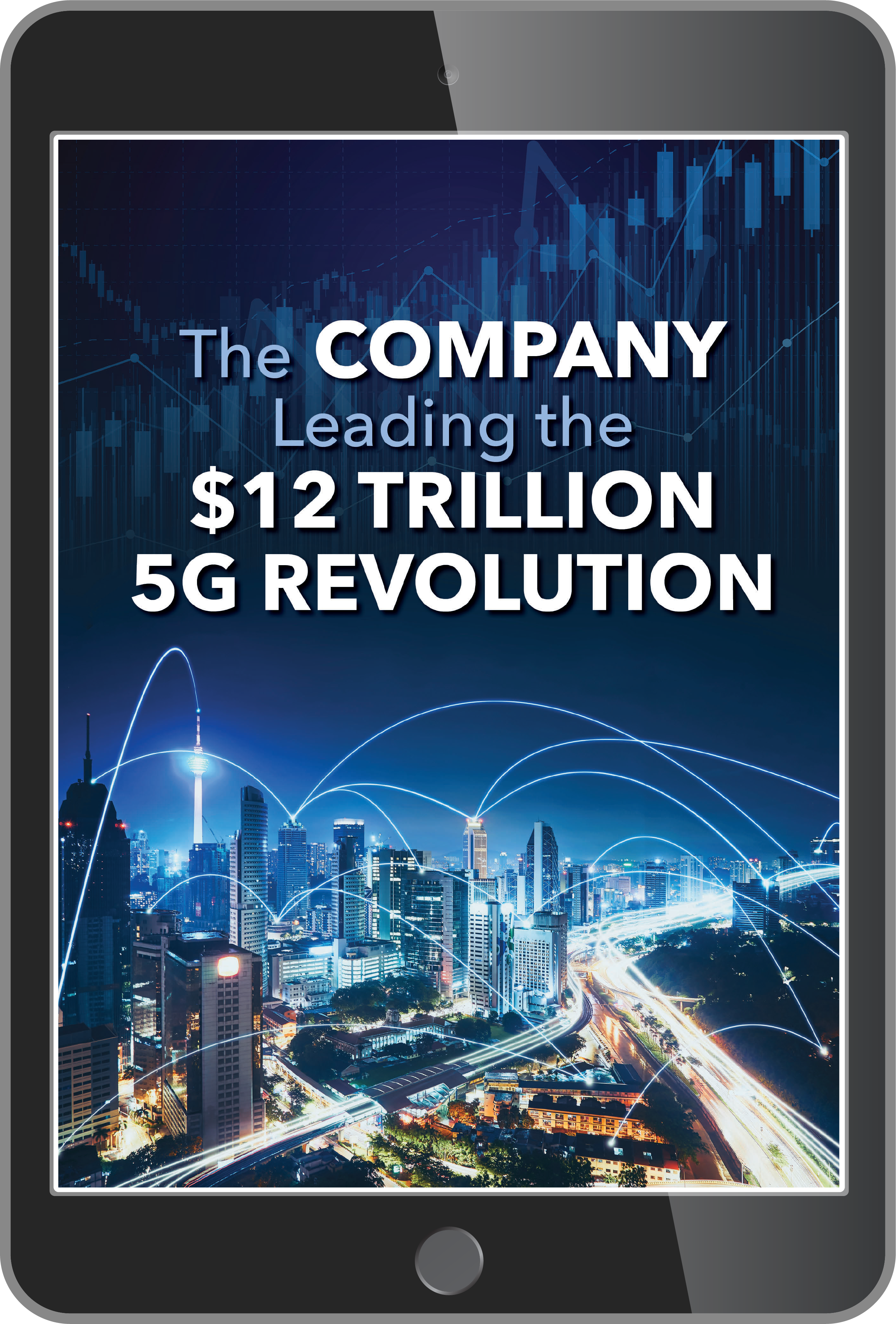 FREE Report No. 3
The Company Leading the $12 Trillion 5G Revolution
The demand for 5G continues to soar … and the company inside this report is filling a vital gap in its global rollout. Its groundbreaking new device will bring faster-than-broadband speeds anywhere you want. But that's not even the best part … because this company has a hidden $1 billion "X-factor" that investors are overlooking … which could help send this stock soaring.
TOTAL COST: $499
Yours for

Less than $4 per Month
($47 per year)
My Guarantee to You
You'll be 100% satisfied with your risk-free
membership to Strategic Fortunes, here's why…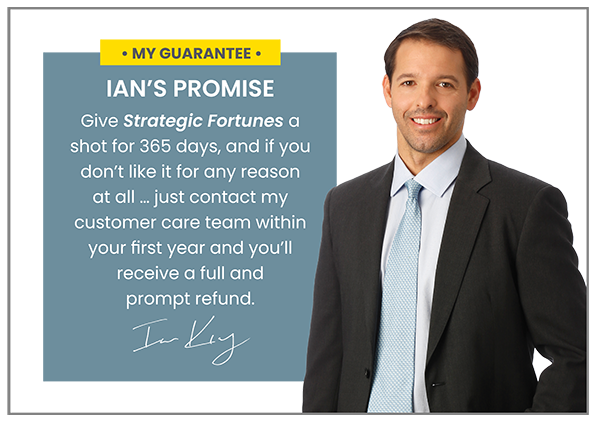 YOUR ORDER IS SECURED BY 128-BIT ENCRYPTION
This order page is secured by powerful 128-bit encryption — the same encryption Microsoft uses. Your information is safe and secure. However, if you prefer to order over the phone, you can call toll-free at 866-584-4096.
Simply fill out the form below
to get started today for

just $47

!
Let's get started now!
Please Choose Your
Subscription Level: