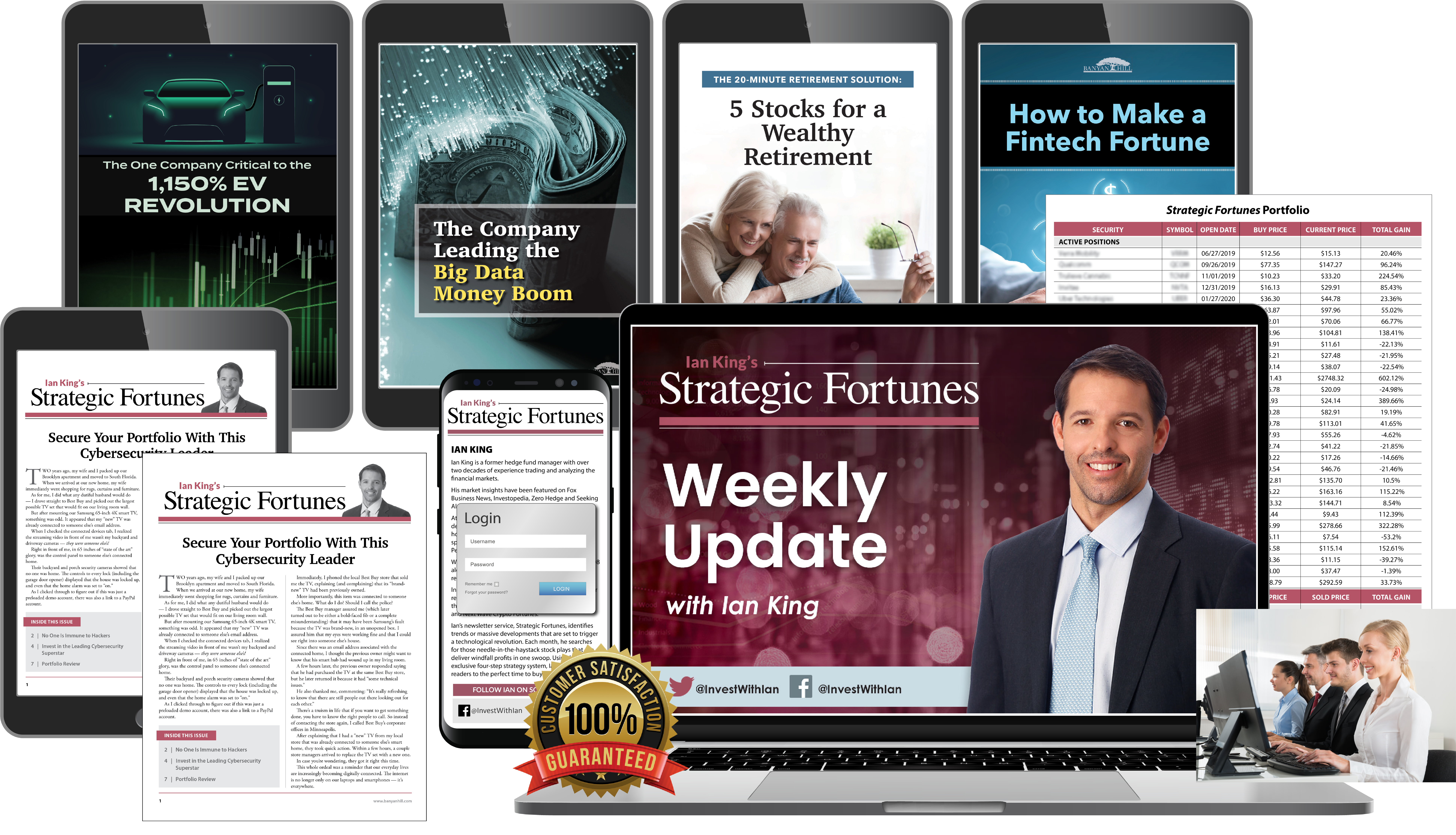 Your chance to benefit from the No.1 company behind the EV boom and potentially 10x your money in the next decade…
Begins as soon as you finish filling out the simple form below.
Your Offer is Reserved for:
Your Opportunity
Hi, Ian King here.
Congratulations for stepping up to claim your spot as 1 of only 500 people to gain access to my special report, The One Company Critical to the 1,150% EV Revolution today.
As you just saw in my presentation…
Only 4% of all new cars sold today are electric. But that's about to change drastically, as nearly half of ALL new cars sold will be electric by 2030.
That's 1,150% growth!
And with over 25 EV stocks on the market right now … the best way to invest in this growing market is in the one stock that controls the material that's essential for nearly every EV.
Again, this one company supplies this critical material for the entire western hemisphere!
And today, you could potentially double your money in the coming months … and 10x your money by 2030 (if not sooner).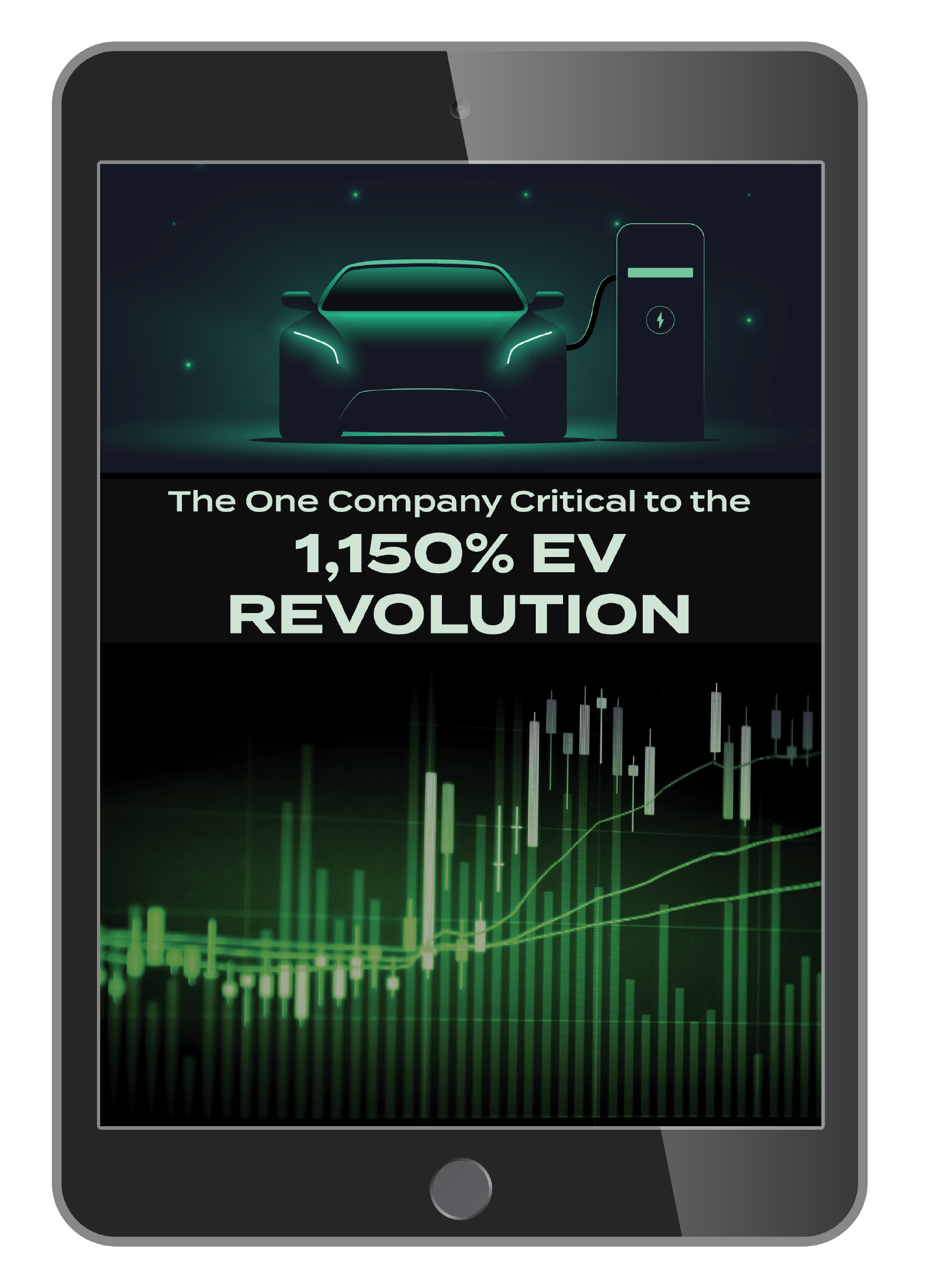 That's why the first thing I'm giving you today is my special report:
The One Company Critical to the 1,150% EV Revolution.
This special report details everything you need to know about my No.1 stock to benefit from this coming revolution…
In addition to my The One Company Critical to the 1,150% EV Revolution report…
Your Subscription Includes: 1 Full Year of
Strategic Fortunes
As a new subscriber to Strategic Fortunes, you're entitled to all these exclusive benefits:
My Monthly Strategic Fortunes Newsletter
Every month, with each newsletter issue, I will send you my No. 1 stock straight to your email inbox with my analysis and recommended buy zone. You'll also gain 24/7 access to the members-only website, which includes my real-time model portfolio and every past issue and special report I've published.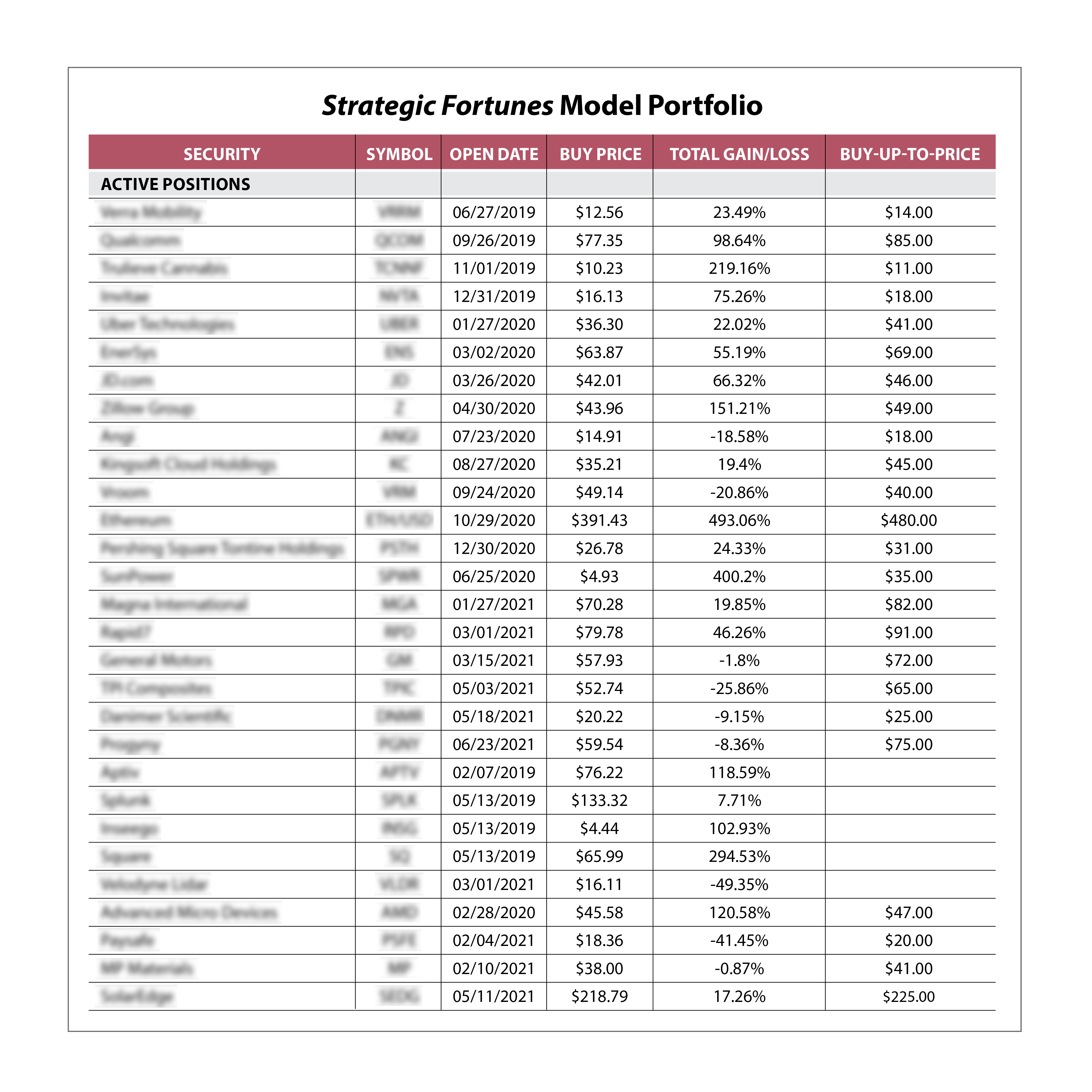 Access To The Strategic Fortunes Model Portfolio
You'll be able to track each position — including my No.1 EV-related stock — quickly and easily online.
Weekly Alerts and Updates
With these alerts, you'll never be left in the dark. I'll update you on everything important happening in the markets and how it impacts our current positions.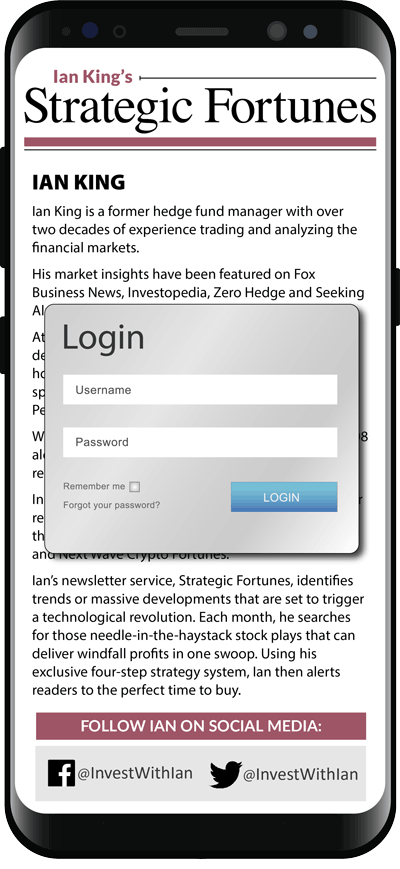 Secure Access to Our Private Members-Only Website
You'll find everything that comes with your Strategic Fortunes subscription, quick and easy on this secure, encrypted website.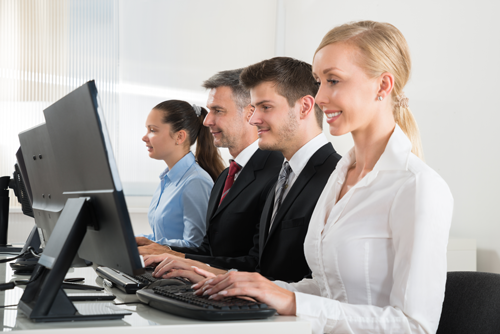 Our Dedicated Customer Success Team
If you ever have a question about your membership, you can reach out to our dedicated customer success team for pick and curates assistance.
Your Reports:

Instant Access to All My Research
You'll also enjoy unlimited access to my most important research … with these reports valued at $199 each!

Join Strategic Fortunes today
… for just $47
That's 75% off the regular rate — a $150 savings.
Even better…
For your convenience, we'll automatically enroll you in our Customer Continuity Program.
What this means is, 12 months from now, when your introductory membership to Strategic Fortunes is up … your subscription will be automatically renewed for another year at more than half off the regular rate - just $79. That's it.
This way, you'll never risk missing out on any of my research. And of course, you can opt out of this auto-renew feature at any time.
Keep in mind, though…
Only the first 500 people who join today will get this special rate.
I want you to be 100% satisfied with your decision to join me today.
So I'm giving you one full year to review everything I have to offer.
Here's my 100% ironclad, no-nonsense satisfaction guarantee.
Take Strategic Fortunes for a no-risk,
12-month test drive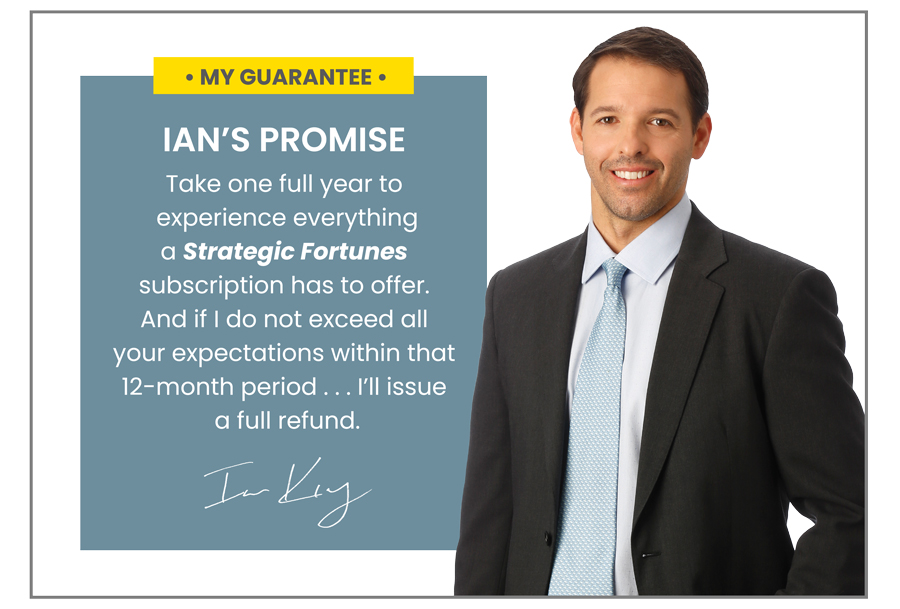 You have nothing to lose and so much to gain.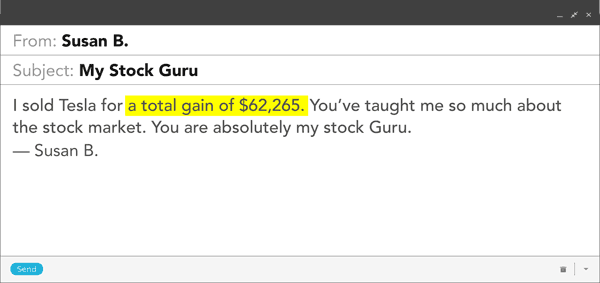 There are only 500 spaces available today…
So let's get started now!
Please Choose Your
Subscription Level: