Ride the Incoming
$16 Trillion Boom
Investors who grab shares of this revolutionary company now have the opportunity to turn a small stake into a windfall.
Dear Friend,
Infinergy is red hot…
Popular Mechanics says it's "growing faster than any other energy source."
The New York Times said: "The boom is here."
And today, you have a rare opportunity to position yourself ahead of the curve.
In over two decades on Wall Street, I've made millions, even billions, of dollars for the firms I've worked for.
I recommended countless triple-digit winners including Tesla, Trulieve, Zillow and Square, to name just a few.
And I believe this one Silicon Valley company I'm recommending today could surpass all of these.
We've never seen a new energy hierarchy being developed right before our eyes. The last time anything of this magnitude happened was when Rockefeller started Standard Oil at the turn of the century.
I believe those who take decisive action today will reward themselves in the months and years to come.
Don't let this opportunity pass you by.
Getting Started is Easy
I've done all the hard work for you by putting together these special reports:
Infinergy: Ride the $16 Trillion Infinergy Revolution (Value: $199)
The Solar Storage Superstar: Grab Big Profits on This Innovative Company Now (Value: $199)
Mobility as a Service: A $1.8 Trillion Revolution (Value: $199)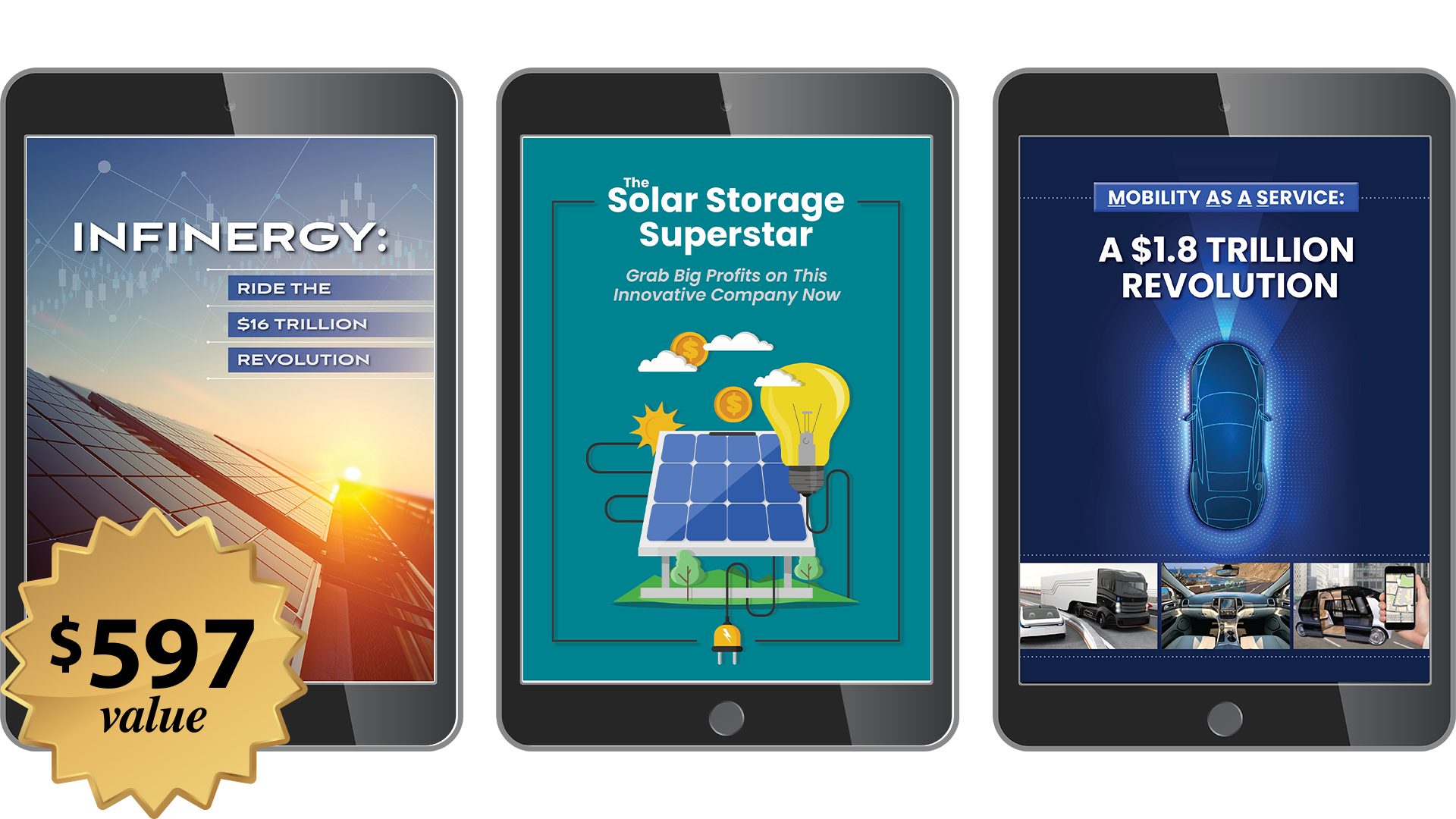 But You Receive Everything for FREE When You Subscribe to Strategic Fortunes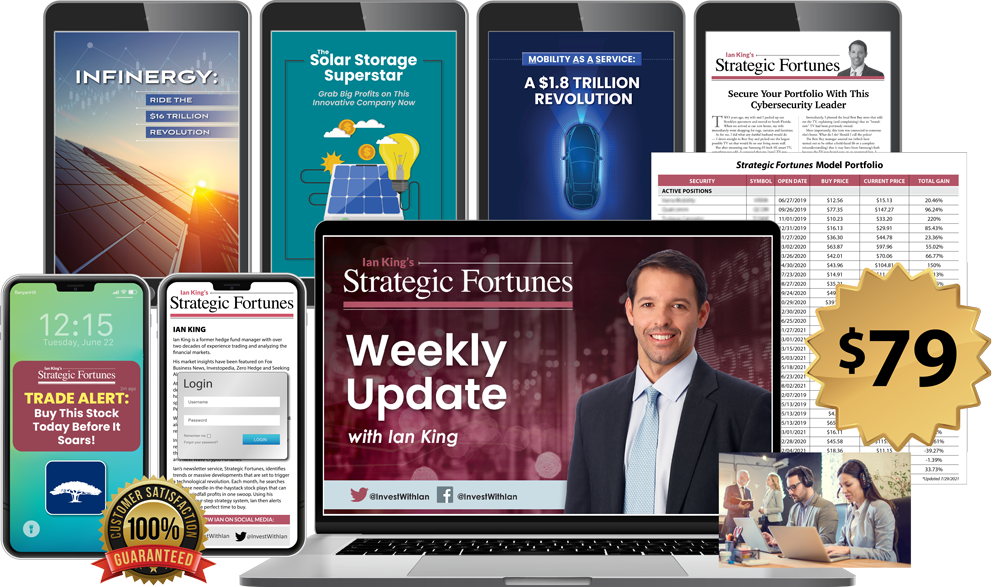 I want to keep the best opportunities coming to you each month.
Here's what you get with Strategic Fortunes:
Access to my model portfolio:

This portfolio will contain EVERY stock that's on my buy list. It's not just focused on renewable energy stocks, but anywhere I see opportunity. After all, life-changing gains can happen in any industry and any market environment.

Weekly alerts and updates:

No matter what happens, whether it's an announcement or a market-moving event, you'll never be left in the dark. I'll update you on all our current positions.

Twelve monthly newsletters:

This is the "meat and potatoes" of my service. Each month, I deliver an in-depth report analyzing a new opportunity I'm targeting. This is the single best way to look over my shoulder at my investment process.

24/7 access to a private members' only website:

Every research briefing and every update is housed on a secure website. No matter what time of day it is or where you are in the world, you can access the highly profitable knowledge I deliver members.

A dedicated customer support team:

If you have questions about your membership, simply give my team a call, and they'll walk you through everything you need.
The coming $16 trillion renewable boom will catapult the market to remarkable new highs … minting countless millionaires along the way.
In the pages of my monthly newsletter, Strategic Fortunes, you will receive continuous updates and investment recommendations to capitalize on the flurry of opportunities that'll sprout up.
Every month, I will send you a new edition of Strategic Fortunes that will have detailed analysis and research on at least one new investment recommendation to help you build wealth that lasts for generations to come.
Strategic Fortunes gives you full access to my model portfolio (which uses the same techniques I've used to bank 261% annual returns for my hedge fund clients). You get easy-to-follow research on what to buy, how much to buy it for and, of course, when to sell and at what price.
You will also receive weekly updates by email from me so you are never left in the dark.
Plus, you will be sent daily updates from my team and me, which will keep you connected and up-to-date with the most important developments that could affect your life and your investments.
This one-of-a-kind publication normally sells for $199. And given that my Wall Street clients paid millions in fees to invest with me, it's worth every penny.
But I have great news. Today, it can be yours for a fraction of the retail price.
You can secure your 12-month subscription to Strategic Fortunes for as little as $199 $79 (a 60% savings) that's less than $0.22 a day.
As part of this deal, my team will also auto-renew your subscription annually for $79. And you will lock in that low yearly rate for as long as you choose to stay a member.
You can browse each issue of Strategic Fortunes, receive new editions of the newsletter, enjoy the weekly updates and use my research to make sound investment decisions that could help you build your wealth beyond your wildest dreams.
But I won't stop there.
Your first year of membership also comes with a 100% money-back guarantee.
Meaning, if you aren't perfectly satisfied with your subscription at any point in the next 365 days, give us a call, and we'll refund every penny. I'll even let you keep everything you get when you sign up … including your free reports, additional bonuses, and every monthly issue I send out while you're subscribed.
You truly have nothing to lose and so much to gain. So please take action now.
The order form below is 100% secure.
I look forward to having you onboard!
Ian King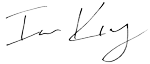 Editor, Strategic Fortunes