Get Strategic Fortunes Today
For Just
$7 a Month!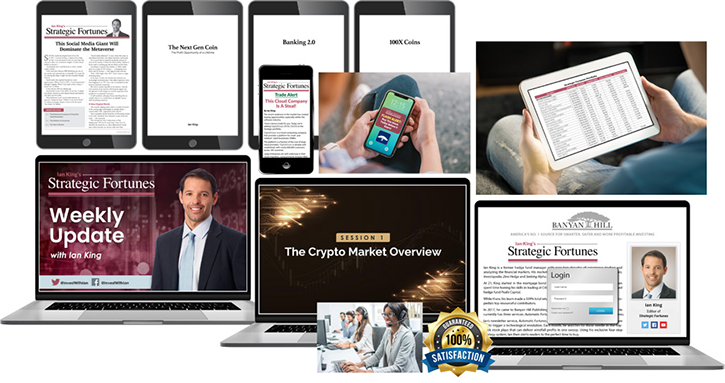 Your Opportunity
Here's Everything You Get!
New Stocks! Ian King's Monthly Strategic Fortunes Newsletter
Every month, Ian will send you an eight-page "deep dive" on his favorite investment opportunity for that month. These timely and insightful recommendations will tell you all about the opportunity and why Ian is recommending it.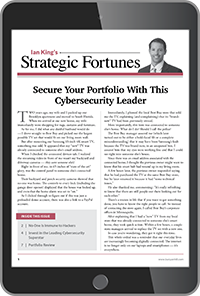 The Strategic Fortunes Model Portfolio
This model portfolio includes every stock and cryptocurrency Ian currently recommends, as well as stocks he has already recommended selling. This is like looking over Ian's shoulder to see the type of stocks he used to invest in for his Wall Street clients.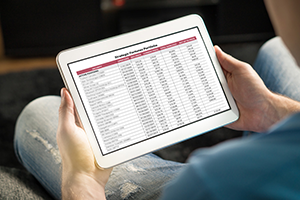 Trade Alerts
When it's time to buy or sell a stock, Ian will send explicit instructions via email and a text alert telling you to check your inbox. These emails will tell you everything you need to take action.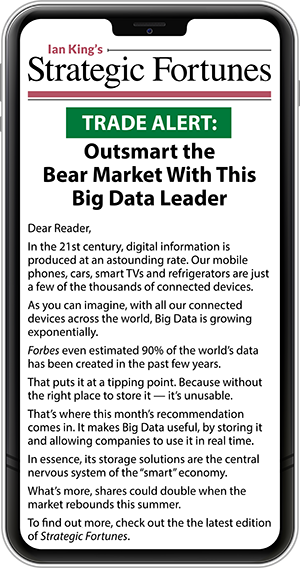 Weekly Video Updates
Ian will reach out to you once a week via video through his members-only podcast. With Ian's research, you will never be left in the dark!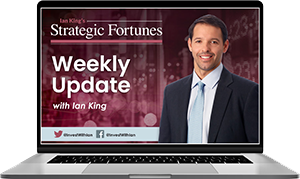 Access To Our Members-Only Website
You'll also receive 24/7 access to the members-only section of our company's website, where you can read Ian's monthly newsletter, watch his weekly updates, and review the model portfolio at your convenience!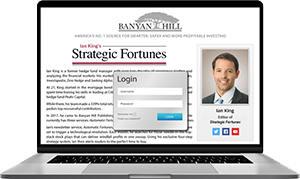 A Dedicated LIVE Customer Care Team
If you ever have questions about your subscription, the Strategic Fortunes website or model portfolio — simply give our customer service team a call and a real human representative will take care of everything you need live with you over the phone.
Accept My 100% Satisfaction Guarantee
You get all of this, at no risk to you. That's because your subscription to Strategic Fortunes comes with my…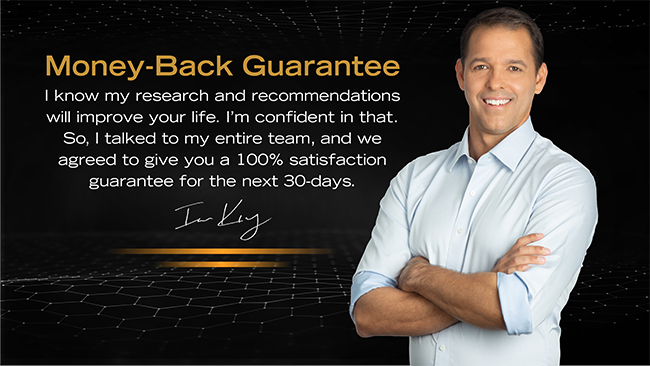 But we're not going to stop there.
To make sure you hit the ground running, you'll also get these special investment reports.
BONUS #1: 100X Coins (a $499 Value)
This report reveals three cryptocurrencies that could 100X your money within the next decade. We're calling these The Google of Crypto, the Amazon of Crypto, and the Metaverse Coin – that's how much potential they have. And you can invest in each for under $25.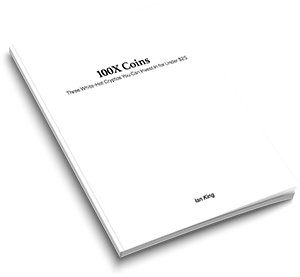 BONUS #2: Banking 2.0 (a $499 Value)
This remarkable company is creating a superior crypto trading platform. It's poised to disrupt the entire banking industry by offering people an easy way to buy and sell cryptos. It has the potential to surge 1,000% by the end of the decade.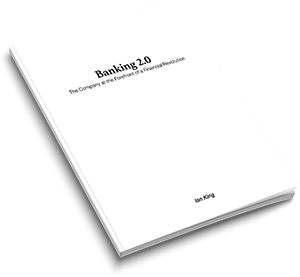 BONUS #3: The Company Critical to the 1,400% Electric Vehicle Revolution
(a $499 Value)
By 2030, nearly half of ALL new cars sold — 48 million — are expected to be electric vehicles. That's 1,400% growth! The best way to ride this trend is the Nevada-based company sitting on a stockpile of a rare earth metal that's essential for practically every EV. A company that's the biggest supplier of this critical material in the entire western hemisphere!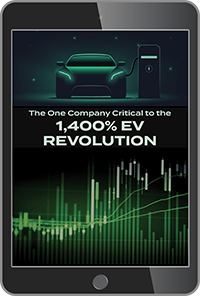 Why am I making you such a great offer?
Frankly, I don't want anything holding you back from the opportunities in stocks and cryptocurrencies today.
Like every investment, there is always risks involved. I always advise that you never invest anything you can't afford to lose. If you're anything like me, you'll take all the guidance you can get.
So, you have nothing to lose and everything to gain when you join today.
I look forward to having you onboard.
So let's get started now!