Team Up With Ian Dyer
for Your Chance at Life-Changing
Gains in Crypto!
Your Offer is Reserved for: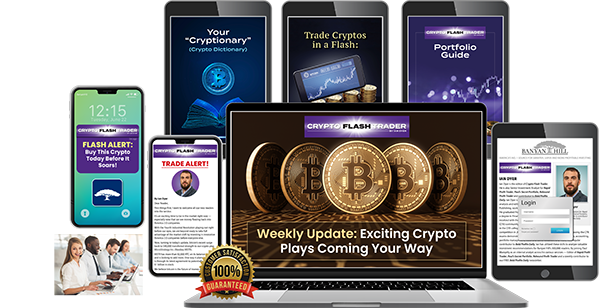 Congratulations!
You have an opportunity to pick up one of the limited DISCOUNTED spots in Bold Profits' newest research service, Crypto Flash Trader!
Your spot is reserved for the next 15 minutes while you place your order.
As a new subscriber, you'll plunge headlong into the exciting new world of crypto assets, where life-changing gains are happening left and right.
With a $350,000 price target for bitcoin, there should be plenty of opportunities over the next 12 months to rack up successive gains in the crypto-universe…
Like the ones Ian's been banking in his beta test … 48% in one week, 56% in two weeks, 71% in twelve days, 83% in ten days and even 100% in just seven days.
And now, he will show YOU the best opportunities he sees at any given moment.
In the first five months of beta testing, Ian didn't close a single loss, but this market is still incredibly volatile. However, with Ian's help, you'll know exactly what to do day in and day out.
But remember… Don't invest more than you can afford to lose.
Here's Everything You Get as a Charter Member to Crypto Flash Trader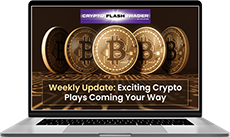 Weekly Check-Ins
Each week you'll receive Ian's big-picture updates, including where he sees the crypto market heading, as well as answers to your questions and details on any sectors and individual tokens he's targeting for massive gain potential.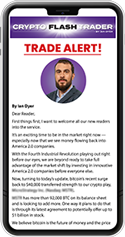 Trade Alerts
These trades will arrive in your inbox between 9 a.m. and 5 p.m. ET Monday through Friday. You may opt in to SMS text messaging to receive a notification to your phone anytime a new recommendation has been sent to your inbox.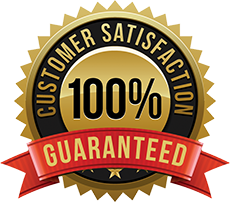 Ian's Guarantee
You'll receive a minimum of 30 trade alerts over the next year, or we will give you a second year of Crypto Flash Trader for free. That's our promise. Ian might recommend 50 or even 100… Time will tell. But you will get 30 minimum.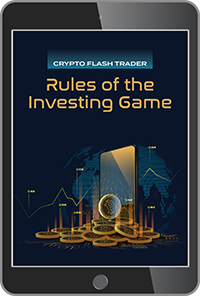 The Crypto Flash Trader
Trading Manual
Everything you need to know about Crypto Flash Trader is right here, including the sorts of tokens Ian will be targeting as well as his strategy for targeting lightning-fast moves in this space.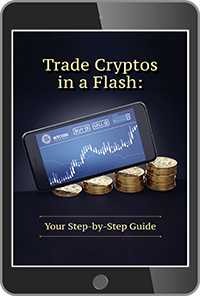 Special Reports
If you haven't already, you'll get a copy of two special reports with your subscription, including a copy of our "Cryptionary" (Crypto Dictionary) as well as our step-by-step guide on how to trade crypto in your new Coinbase account. We give you everything you need to get up to speed in a flash!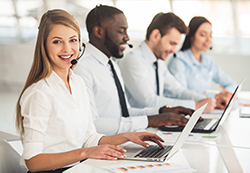 A Dedicated
Customer Care Team
We have a team of highly trained and educated customer care representatives who can help you with any questions you may have about your new subscription. We've got your back!
Subscribe Today and Take 40% Off!
After capturing 32 straight wins in the most volatile, high-growth market on earth, in five months … Ian could really charge any price he wants. And we know our subscribers would be willing to buy because this opportunity is that big.
However, you, our most loyal subscribers, get to save big.
We don't want anything holding you back from your chance at life-changing gains.
That's why we've set a low entry-level price for new charter members who subscribe today.
It's just $5,000 for one year to Crypto Flash Trader.
We believe this price is more than fair.
However, we are willing to go one step further and open 1,000 discount spots.
This discount entitles you to 40% savings … bringing the price to just $2,995.
Please understand, we cannot offer refunds at this low price.
Your spot is on hold for the next 15 minutes.
After that, there are no guarantees.
We encourage you to act now so you can claim one of the discounted spots.
With over 100,000 Bold Profits readers on file … membership in Crypto Flash Trader will fill up FAST.
Get in now while you can.
If you're ready to start your new journey using Ian's time-tested strategy…
Simply Fill Out the
Brief Order Form Below
to Get Started for Just $2,995